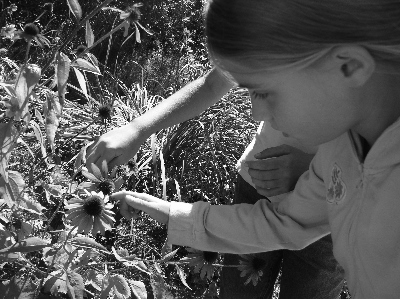 We are so excited to launch a highly anticipated woodland-based program to provide families with care after school hours for children in kindergarten through fifth grade. The kindergarten extended day will begin after noon dismissal with lunch, rest, and outdoor playtime. The grade school program will begin with a nourishing snack after 3:00 p.m. dismissal. Parents can pick up their children until 5:30 p.m.
The program reflects LCWS's values of cultivating a deep connection to the outdoors, promoting children's creativity, and supporting their capacity to form independent play. Afternoons will offer opportunities for animal care of the school's sheep, chickens, and rabbits, work in the gardens, exploration of the unique forest marsh around the school, and artistic activities with natural materials.
A special feature of the program will be growing, harvesting, and preparing whole foods. Each day children will help make and then eat together a nourishing, whole foods snack, often of ingredients they helped to grow.
Program Director Tai Dinnan brings a wealth of experience as a nature educator. With degrees from Tufts University in Child Development and Community Health, Dinnan has supervised community gardening and environmental education programs, and served as a Senior Fellow for the Environmental Leadership Program.