---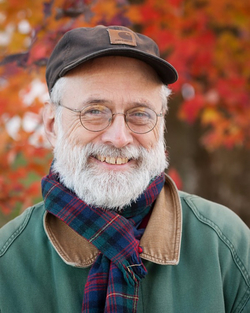 Mike Doran
Maintenance
phone: (802)985-2827 ext. 219
email: mdoran@lakechamplainwaldorfschool.org
Mike lives in Vergennes with his wife Rachel, a pediatric nurse. They have two adult sons, Nathaniel and Jonathan who live, respectively, in Washington State and the Washington DC area. Mike began as a parent volunteer in the late summer-fall of 1990, helping finish the third grade room for his son Jonathan's class, which was Michele Starr's lead class. Hired in 1997 as a maintenance person, he has: 33+ years experience in building maintenance/cleaning/repairs; aviation maintenance certification; has studied electronics. He writes poetry.
---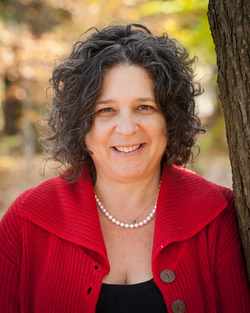 Lisa Espenshade
Director of Development
phone: (802)985-2827 ext. 216
email: lespenshade@lakechamplainwaldorfschool.org
Lisa joined our parent community when her daughter, Eva, started kindergarten, and has worked at LCWS since 2001 as as the school's Development Director. Lisa brought over 15 years of non-profit management experience to her job. She feels that Waldorf is the perfect education for her two daughters, Eva and Lily. "I will never forget when I was a prospective parent and first observed a kindergarten class; I was so moved I started to cry."
A third generation New Yorker, Lisa was born in Brooklyn and went to summer camps in Vermont and knew that one day she would settle in the Burlington area. Her Brooklyn accent rarely can be heard, except for words such as "worder (water)" or "dala (dollar)." She graduated from Vassar College with a degree in Medieval History and did post graduate work at the Centre for Medieval Studies in Toronto. Lisa loves to knit and design knitwear and is a fiber enthusiast. She likes to explore Lake Champlain with her daughters and her husband, Peter, and go to Montreal for dim sum.

---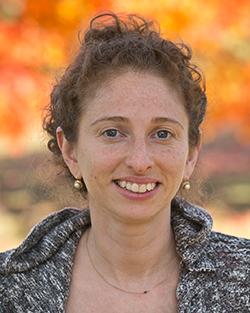 Lindsay Francescutti
Marketing & Communications Manager
phone: (802)985-2827 ext. 214
email: lindsayf@lakechamplainwaldorfschool.org
Lindsay Francescutti is a part-time Development Associate at LCWS. An LCWS alumnus, Lindsay is grateful to the school for fostering her passion for learning and the arts. Her relationship with the school began 26 years ago in Natalie's kindergarten and developed throughout her eight years in Wendy Coughlan's class. She attended Northeastern University, and after graduating with her degree in graphic design, she worked as a designer at Road Scholar, and then Pri-Med in Boston, MA. In 2013, Lindsay moved back to Vermont and began working as a freelance graphic artist. LCWS has been one of her favorite clients, and she is so happy to continue her work for the school.

---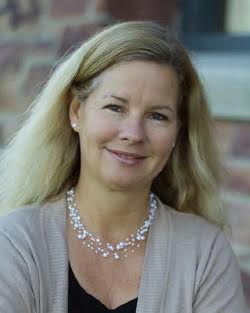 Holly Fournier
Finance Director
phone: (802)495-0834 ext. 113
email: hfournier@lakechamplainwaldorfschool.org
Holly joined the administration as Finance Director in 2015, returning to the school she loved and had served as a leadership volunteers for many years. Now a proud alumni parent, while Holly's children attended the grade school she was a member of the Board of Trustees for four years, and served two as Vice President. She was Chair of the Development Resource Committee Chair and Silent Auction Chair, during which time she grew the auction from $8,000 to over $20,000. She brings several decades of financial experience as a registered investment adviser and certified financial planner (CFP) to her position. Holly finds her job serving the community she loves tremendously rewarding, especially getting to see"from the inside" how the teachers work with all the students. "Your children are in good hands!"
---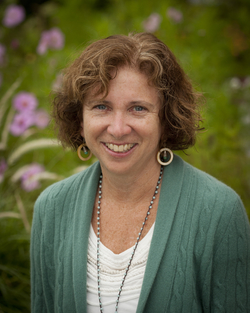 Pam Graham
Admissions Director
phone: (802)985-2827 ext. 212
email: pgraham@lakechamplainwaldorfschool.org
Pam has been part of the LCWS community for over 20 years, since her oldest daughter Lindsay entered kindergarten in 1987. "Completely inspired" by Waldorf education, she began working for the school as a part-time bookkeeper, and in subsequent years, in addition to bookkeeping, has handled general administration, public relations, and admissions. Pam is moved by the soul and spiritual components of Waldorf education, its sense of reverence and wonder in the classroom, and she enjoys introducing it to prospective families — especially those who end up becoming similarly inspired.
Pam grew up in Connecticut, and earned a B.S. degree from the University of Bridgeport. She spent many summers attending camps in the Berkshire Mountains of western Massachusetts. She enjoys knitting, cross-country and downhill skiing, gardening, jogging, yoga, and travel.

---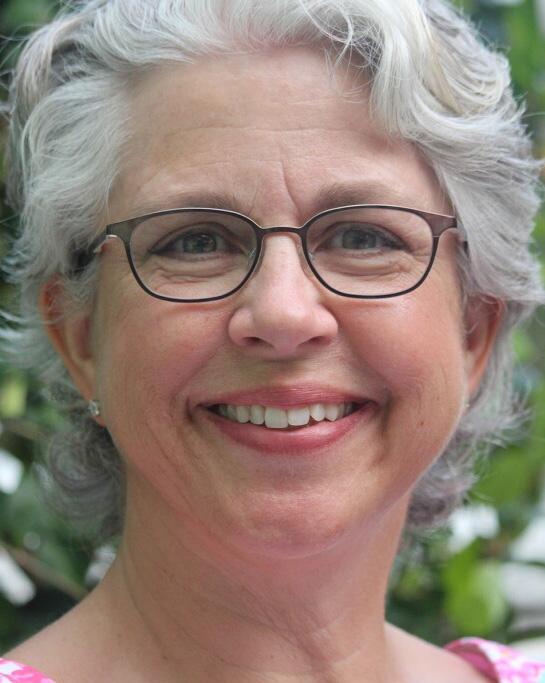 Addie Hall
Administrative Director
phone: (802)985-2827 ext. 215
email: ahall@lakechamplainwaldorfschool.org
Addie Hall and her spouse Harry Reindel and are the parents of three grown children all of whom attended Lake Champlain Waldorf School. Now their family has grown to include a step-grandchild who is a student in the grade school. Addie is a graduate of Skidmore College. Her early career was spent conducting social policy cost benefit analyses for a non-profit think-tank in New York City. She went on to ten years in marketing and research at General Mills' headquarters in Minneapolis, MN. When she and Harry finally pried loose from the loving embrace of the midwest, they returned to Vermont to be closer to their parents and grandparents. One thing led to another and Addie came to work at our school, initially in the Development Office and then in the Turtle Lane Campus Front Office where, until 2012, she was an ambassador for the school to the outside world and air-traffic controller for parents, students and faculty. In 2016 she returned to the school in the position of Administrative Director.
---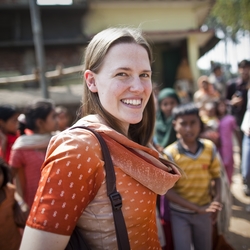 Melinda Haselton
Admissions & Outreach Manager
phone: (802)495-0834 ext. 102
email: mhaselton@lakechamplainwaldorfschool.org
Melinda graduated from the Waldorf School of Garden City, NY in 1999. She is tremendously grateful for her education. It instilled in her a deep love of learning and a strong commitment to social and environmental justice. She graduated from Drew University in 2003 with a B.A. in Religious Studies. She studied abroad in Nepal during college and returned to South Asia in 2005 to live in India and teach in a preschool for impoverished children. She was so moved by her experience that she founded, Dolma Fair Trade, a company that imports handmade goods from empowerment centers for women and donates a portion of profits back to educate girls. Melinda joined the administrative staff at Lake Champlain Waldorf School in 2012. She enjoys the opportunity to combine her business and marketing skills with her love for Waldorf Education. Her hobbies include gardening, meditation, yoga, cooking, and hiking. She lives with her husband, daughter and dog in South Burlington.

---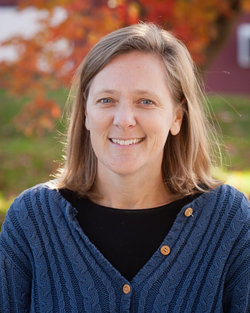 Laura Slesar
Front Office Manager, High School Campus
phone: (802)495-0834 ext. 100
email: lslesar@lakechamplainwaldorfschool.org
Laura came to Vermont to attend the University of Vermont, where she received a BA in French. She worked and lived for 10 years at Rock Point School in Burlington, where she was the director of the residential program. There she learned to juggle many tasks at once in the midst of chaos! Laura joined our school community in 2003, when her daughter entered the kindergarten. She began working in our Development Office the following year and has put her task-juggling to good use here ever since. She is now the Front Office Administrator at our high school on the Charlotte campus. Laura is also the director of Kidpower Vermont, teaching "people safety" skills to children, teens, and adults. Laura lives in Monkton with her husband, Chris, their children, LCWS students Clara and Julian, and their cats, Jimmy and Timmy.

---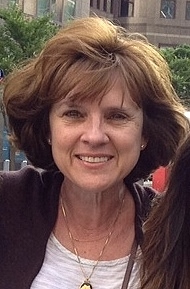 Sharon Richards
Development Associate
phone: (802)985-2827 ext. 230
email: srichards@lakechamplainwaldorfschool.org
Sharon came to LCWS through youngest daughter Madeline in 2005, and has continued work in the community on the original high school Events Committee, the Capital Campaign for the new high school, the Spring Benefit Gala & Auction and in her current role as an Associate in the Development Office. Sharon brings her M.Ed. in elementary education, having worked as both school and public librarian and serving on statewide committees since 1994. She served as the Charlotte Library's first youth services librarian, the K-6 librarian in Hancock and Granville's Village School, and as a founding member of Vermont's young adult Green Mountain Book Award. Working with the Waldorf community and spreading the word to its neighbors through her role in Development is a gift for which she'd like to say thank you! Along with husband, Doug Weaver, she is also the proud parent of Lucy Weaver, a Master's candidate in Animal Behavior and Conservation, and Waldorf alumna Madeline Weaver, a student at Pratt Institute.
---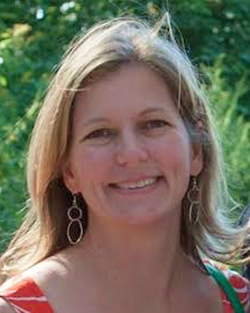 Julie Wahlin
Front Office Manager, Turtle Lane Campus
phone: (802)985-2827 ext. 210
email: jwahlin@lakechamplainwaldorfschool.org
Julie moved to Vermont in 2006 and two years later became part of the Lake Champlain Waldorf School community when her daughter started kindergarten. During her time here she has served six years on the Enrollment Committee, three years on the Board of Trustees, one year on Finance Committee, and six months on the Transportation Committee, as well as being a parent volunteer. She graduated from Clarkson University with a BS in Marketing and Management and has worked in both non-profit and for profit organizations. She enjoys spending her time watching the wildlife in her backyard, knitting, snowboarding, baking, cooking, and hiking.