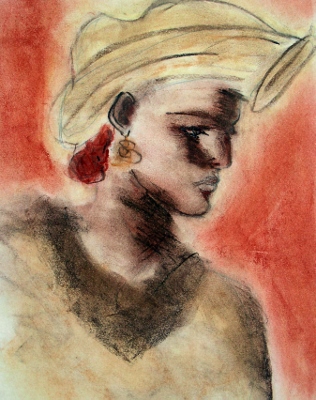 Here are some introductory answers to frequently asked questions about Waldorf education. Click on a question heading below to view answers relating to your selection. Please don't hesitate to contact us if you have any further questions.
Expand All | Collapse All
[expand title="How can a Waldorf class teacher teach all of the subjects?" rel="fiction"]How can a Waldorf grade school Class Teacher teach all the subjects through the eight years of elementary schooling?
The class teacher is not the only teacher the children experience. Subject teachers instruct students in handwork, French, German, orchestra, choral ensemble, woodworking, gym, and eurythmy.
The Class Teacher is, however, responsible for the two-hour "main lesson" every morning and usually also for one or two lessons later in the day. In the main lesson, he or she brings all the main academic subjects to the children, including language arts, the sciences, history, and mathematics, as well as painting, drama, and so on.
Waldorf education does not see teaching as merely the transfer of information. From the Waldorf point of view, true education also involves the awakening of capacities–the ability to think clearly and critically, to empathetically experience and understand phenomena in the world, to distinguish what is beautiful, good, and true. The class teacher walks a path of discovery with the children and guides them into an understanding of the world of meaning, rather than the world of cause and effect. During the eight years of leading a class, the Class Teacher has the wonderful personal experience of "living into" new subject matters; their teaching never become routine.
[/expand]
[expand title="Why does the school recommend limiting media exposure?" rel="fiction"]Why do Waldorf schools recommend the limiting of media exposure?
A central aim of Waldorf education is to stimulate the healthy development of the child's own imagination. Waldorf teachers are concerned that electronic media hampers the development of the child's imagination. They are concerned about the physical effects of the medium on the developing child as well as the content of much of the programming. Also, for a child to be staring passively for long periods of time on a single plane is not healthy for the eyes.
[/expand]
[expand title="What about computers?" rel="fiction"]What about computers?
Waldorf teachers feel the appropriate age for computer use in the classroom and by students is in high school. (In fact, our first graduating class built their own computers!) We feel it is more important for students to have the opportunity to interact with one another and with teachers in exploring the world of ideas, participating in the creative process, and developing their knowledge, skills, abilities, and inner qualities. Waldorf students have a love of learning, an ongoing curiosity, and interest in life. As older students, they quickly master computer technology, and graduates have successful careers in the information industry.[/expand]
[expand title="What do Waldorf graduates do after graduation?" rel="fiction"]How do Waldorf graduates do after graduation?
Waldorf students have been accepted in and graduated from a broad spectrum of colleges and universities. LCWS students have been accepted to Middlebury College, New York University, Skidmore College, Smith College, Mount Holyoke College, Bennington College, and many other selective colleges and universities.
Waldorf graduates reflect a wide diversity of professions and occupations including medicine, law, science, engineering, computer technology, the arts, social science, government, and teaching at all levels. The results of a study profiling the lives of Waldorf graduates can be found  here.[/expand]
[expand title="What about transferring from other schools?" rel="fiction"]Is it hard to transition into a Waldorf school from a public school?
Children who transfer to a Waldorf school in the first four grades usually are up to grade in reading, math, and basic academic skills. However, they might not be as developed in bodily coordination skills, posture, artistic and social activities, cursive handwriting, and listening and recitation skills. Listening well is particularly important since most of the curricular content is presented orally in the classroom by the teacher. The human relationship between the child and the teacher is the basis for healthy learning, for the acquiring of understanding and knowledge rather than just information. Children who are used to learning from computers and other electronic media will have to adjust.
Those children who enter a Waldorf school in the middle grades often bring much information about the world. This contribution should be recognized and received with interest by the class. However, these children often have to unlearn some social habits, such as the tendency to experience learning as a competitive activity. They have to learn to approach the arts in a more objective way, not simply as a means for personal expression. In contrast, in their study of nature, history, and the world, they need to relate what they learn to their own life and being. The popular ideal of "objectivity" in learning is misguided when applied to elementary school children. At their stage of development, the subjective element is essential for healthy learning. Involvement in what is learned about the world makes the world truly meaningful to them.
Excerpts from "Five Frequently Asked Questions" by Colin Price from Renewal Magazine, Spring/Summer 2003[/expand]
[expand title="Are Waldorf schools religious?" rel="fiction"]Are Waldorf schools religious?
Waldorf schools are non-sectarian and non-denominational. They educate all children, regardless of their cultural or religious backgrounds. The pedagogical method is comprehensive, and, as part of its task, seeks to bring about recognition and understanding of all the world cultures and religions. Waldorf schools are not part of any church. They espouse no particular religious doctrine but are based on a belief that there is a spiritual dimension to the human being and to all of life. Waldorf families come from a broad spectrum of religious traditions and interest.[/expand]
[expand title="Why is reading taught later?" rel="fiction"]Waldorf schools seem to teach reading later than public schools; why?
Waldorf education is based on a developmental approach: teaching the right things at the right time. The Waldorf curriculum begins with the oral tradition. Mastery of oral communication is seen as critical to all learning and life itself. In the first grade, students explore the origins of the alphabet, and their reading evolves out of their writing and art as a comparatively effortless stage of linguistic communication.
Textbooks are not used in the grade school. Children create their own "main lesson" books in each subject, eventually building a library of their education. Reading continues to be intimately bound with writing. Most children have become proficient in reading by the end of third grade.
Because of this grounded and deeply meaningful approach to reading, Waldorf students typically become excellent, highly-motivated readers. They are not likely to develop the "tiredness toward reading" that many children taught to read at a very early age experience later on. Instead there is lively interest in reading and learning that continues into adulthood. Some children will, out of themselves, want to learn to read at an early age. This interest can and should be met, as long as it comes in fact from the child. Early imposed formal instruction in reading can be a handicap in later years, when enthusiasm toward reading and learning may begin to falter.[/expand]
[expand title="What is Eurythmy?" rel="fiction"]What is Eurythmy?
"My feet can talk, my hands can sing." The art of Eurythmy is sometimes called "visible speech and music." It consists of a vocabulary of gestures for both the sounds of language and the entire range of musical experience. The eurythmist attempts to make visible through movement the mood, color, direction and quality of music and speech which otherwise is only audible. All students, from kindergarten through high school, practice Eurythmy. The movement patterns become more complex and conscious as the students mature. For example, as students study the laws of geometrical forms in their mathematics lessons, they gain a vital experience of them in the Eurythmy class—walking and running in squares, circles, lemniscates, pentagons, pentagrams, etc. For the high school students, Eurythmy ideally is an artistic experience.[/expand]
[expand title="Is there financial assistance available?" rel="fiction"]What is the tuition at a Waldorf school? Is there financial assistance available?
Please see our  Tuition Schedule for current costs. We have a generous scholarship program and over one third of students receive some assistance. Find out more about eligibility for Financial Assistance.