Colleen Culhane
1st Grade Class Teacher
phone: (802)985-2827 ext. 220
email: cculhane@lakechamplainwaldorfschool.org
Colleen has been a class teacher at the Lake Champlain Waldorf School since 2010. She fell in love with LCWS and Waldorf Education shortly after moving to Vermont from New York City in 2007 while researching graduate programs in education. Colleen completed her Waldorf teacher training and Master's degree at Antioch University in 2009. Colleen received a Bachelor's degree in Classical Guitar Performance and Sound Recording Technology from the State University of New York at Fredonia in 2002. Colleen was born and raised in Rochester, NY with her seven siblings. Colleen has always been around young children and loves teaching. She especially appreciates the freedom and inspiration that the Waldorf curriculum offers.
---
Gregory Foster
2nd Grade Class Teacher
phone: (802)985-2827 ext. 225
email: gfoster@lakechamplainwaldorfschool.org
Coming soon!
---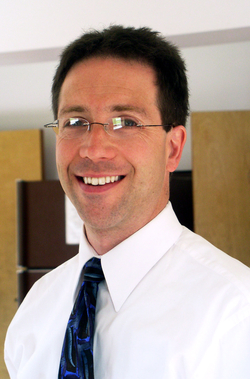 Christopher Diehl-Noble
3rd Grade Class Teacher
phone: (802)985-2827 ext. 244
email: cdiehlnoble@lakechamplainwaldorfschool.org
Mr. Diehl-Noble joined the faculty in 1995, after teaching music at a public elementary school in Maine and at Michael Hall Rudolf Steiner School in England. His parents, grandparents, aunts, and uncles were teachers, and he too felt called to this vocation. He was initially drawn to Waldorf education by the high value placed on the arts and the deep dedication he experienced in the teachers he first observed. Mr. Diehl-Noble grew up in Castleton, Vermont, the oldest in a close-knit family of five children. His parents are professional musicians as well as teachers, and played in the Vermont Symphony, taking their children around the state on weekends. Mr. Diehl-Noble received a Bachelor of Music degree from Boston University and then received elementary education certification from the University of Southern Maine. While in England he completed Waldorf teacher training at Emerson College. Mr. Diehl-Noble also actively performs as a cellist in the area. He and his wife, LCWS teacher Abigail Diehl-Noble, have three children, Benedict, Flora, and Simon.
---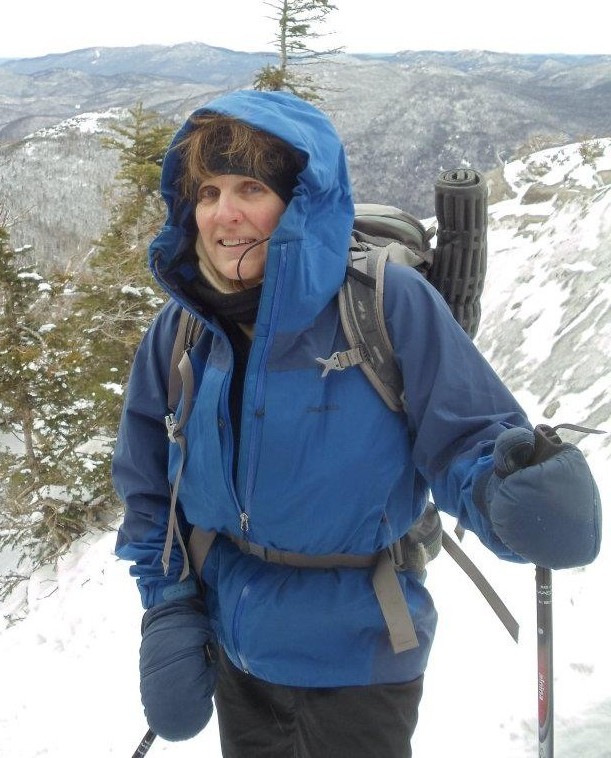 Dana Cudney
4th Grade Class Teacher
phone: (802)985-2827 ext. 234
email: dcudney@lakechamplainwaldorfschool.org
A jack-of-all-trades, Dana has walked many paths throughout the years. After initially pursuing music and creative writing in college, she completed a B.S. in Computer Science and Mathematics and worked for ten years in the computer field. She was inspired to become a teacher by her mother and grandmother, both educators who began teaching in mid-life. While her children were young, Dana completed a Masters in Education at Virginia Tech and taught a variety of subjects in public and private schools. Her children led her to Waldorf education and she recognized that the Waldorf philosophy offered her a transformational path, tying together the many threads of her life, spiritually and professionally. Dana worked at the Upper Valley Waldorf School in Quechee, VT as kindergarten assistant and aftercare teacher for two years and completed the Waldorf teacher training at Antioch NE in 2005. She then worked at Wellspring Waldorf School in Chelsea, VT as a class teacher for four years. Her children are now in college and she is joyfully returning to teaching, honored to be part of the LCWS community and excited to be living so close to the Adirondacks.
---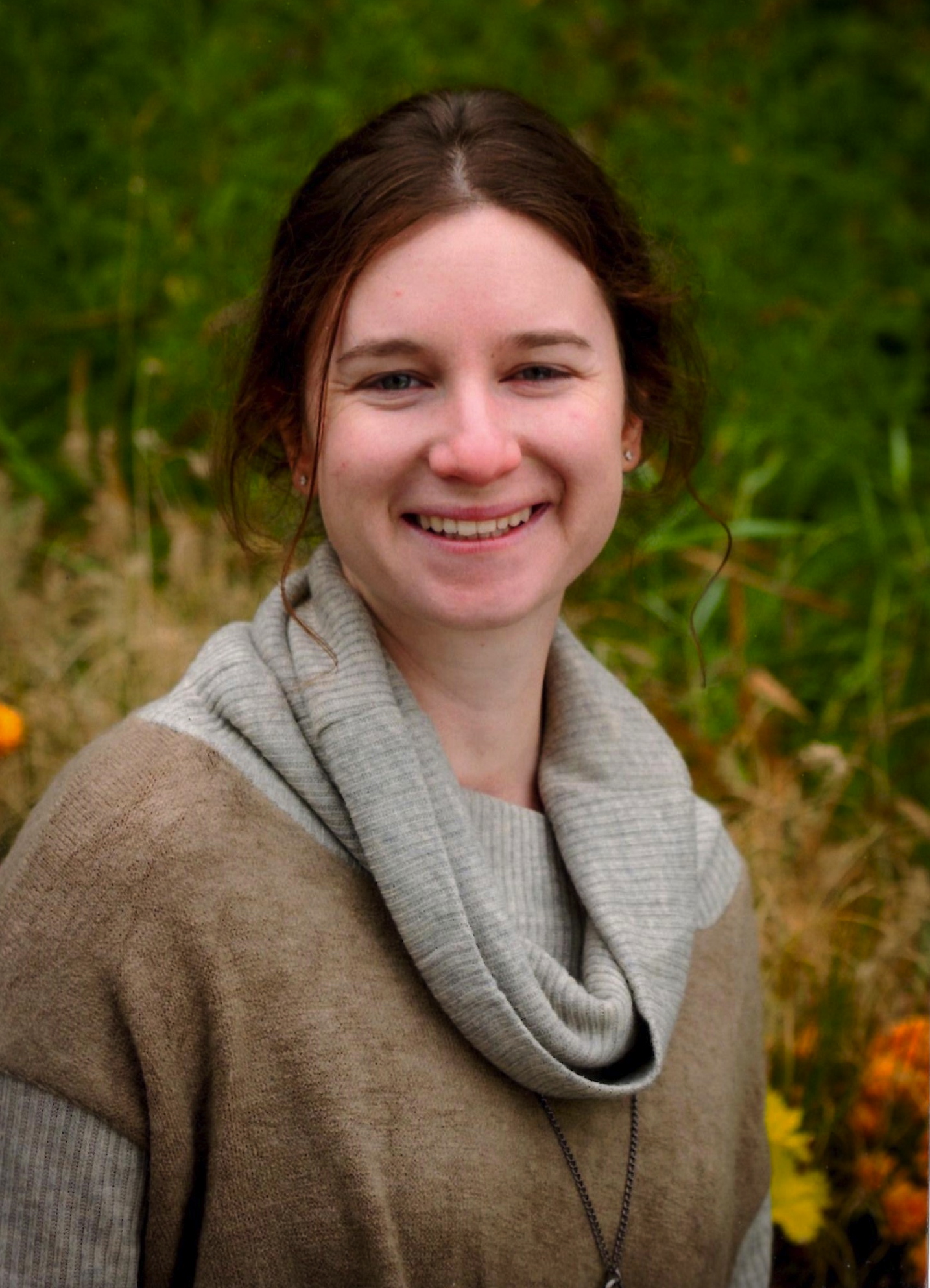 Rebekah Hopkinson
5th Grade Class Teacher
phone: (802)985-2827 ext. 237
email: rhopkinson@lakechamplainwaldorfschool.org
Rebekah Hopkinson joins LCWS this year from Merriconeag Waldorf School where she worked as the 1st Grade Assistant and Lead Aftercare Teacher for the school's K-8 extended day program. She graduated in 2011 with a Masters in Education and Waldorf Certification from Antioch University New England. She holds a Bachelors of Art from The Evergreen State College, where she first encountered her interest in teaching through creating and leading a program at Lincoln Elementary School in Olympia, Washington. This project worked with grade school students around social issues of conflict and inequality through a curriculum of gardening, art, cooperative dialogue, and community service. These passions and her love for children led her to Waldorf Education. Ms. Hopkinson has lived on both coasts of the country as well as her native, Hawaii. She loves New England and is thrilled to join the LCWS community!
---
Amalia Pretel-Gray
6th Grade Class Teacher
phone: (802)985-2827
email: apretelgray@lakechamplainwaldorfschool.org
Coming soon!
---
Malisa Garlieb
7th Grade Class Teacher
phone: (802)985-2827 ext. 245
email: mgarlieb@lakechamplainwaldorfschool.org
Ms. Garlieb joined the LCWS faculty in 2003, after teaching at the Urban Waldorf School in Milwaukee, the nation's first public Waldorf school, for four years. It was her interest in social justice and a desire to provide balance to inequalities, as well as a sense of responsibility to the earth, that led her to a career in education. Waldorf education appealed to her because of the empathy she saw in the community among students, faculty and parents, as well as its emphasis on arts and movement and the sense of health and vitality she noticed in students.
A native of West Allis, Wisconsin (a working class suburb of Milwaukee), Ms. Garlieb majored in elementary education and English at the University of Wisconsin at Madison, and then received her Master's in Waldorf education from Antioch New England Graduate School. She is working on her second first through eighth grade cycle at LCWS!
---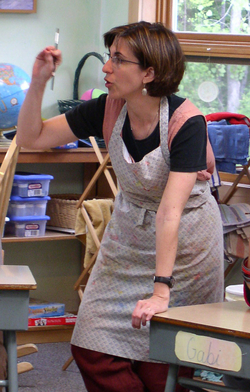 Meredith Markow
8th Grade Class Teacher
phone: (802)985-2827 ext. 241
email: mmarkow@lakechamplainwaldorfschool.org
Ms. Markow joined the LCWS faculty in 1993, and recently completed her second cycle of being a Class Teacher. Ms. Markow previously taught English as a foreign language at a Waldorf school in Nurnberg, Germany and at a university in Slovakia. She was also a first grade teacher at a public school in her native St. Louis. She became involved in education because she wanted to make a positive difference in the world, and was attracted to the Waldorf approach because it serves the whole child. She loves witnessing the children unfolding and is nourished by the partnerships that form in the school community with colleagues and parents. Ms. Markow received her B.A. in psychology from the University of Michigan and M.A. in education from Washington University in St. Louis. She received Waldorf training while in Nurnberg, Germany. She is married to former LCWS teacher Stephan Vdoviak and they have two children, Emma and Madeline.
---