---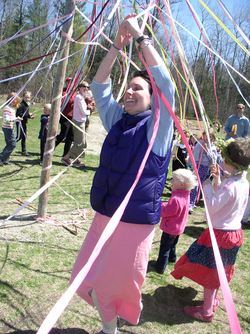 Sueanne Campbell
Kindergarten Teacher
phone: (802)985-2827 ext.29
email: scampbell@lakechamplainwaldorfschool.org
Ms. Campbell's love of children began at a young age. During her adolescent years, while growing up in the mountain and lake region of Saranac Lake, New York, she remembers a profound connection to the many young children in her life, as well as to the beauty of the natural world around her. She felt that one day she would combine the magic of nature with the wonders of the young child as a profession. That day arrived when she visited a Waldorf kindergarten in New Paltz, New York. Shortly thereafter, she found her way to the Lake Champlain Waldorf School and was hired as a kindergarten assistant. Seventeen years later, Ms. Campbell continues to teach one of the four kindergarten classes at our school. She received her Waldorf teacher training at the Rudolf Steiner College in Fair Oaks, California. She and her partner Scot have two boys, Forest and Parker.
---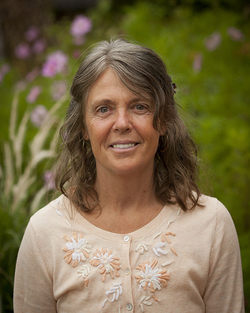 JoAnne Dennee
Kindergarten Teacher
phone: (802)985-2827 ext. 31
email: jdennee@lakechamplainwaldorfschool.org
Ms. Dennee has been involved with LCWS since its inception in 1984, as a parent, and since 1992 as a kindergarten teacher. She began her teaching career in 1974, teaching preschool, kindergarten, and elementary science. During the summers, she has led backpacking trips for youth, and her own "Summer Magic" ecology, theatre and arts camps. Her teaching career began at SUNY-New Paltz, where she helped develop, and then served as administrator and head teacher for, an early childhood care center after completing her B.S. in Education and Psychology. Ms. Dennee has a special interest in nurturing young families and working out of indigenous agricultural traditions, foraging for medicinal herbs and natural dyes, biodynamic gardening, nutrition and cooking, wildlife tracking, and handwork of many kinds. She has published three books pertaining to these subjects. Since 2001, she has mentored the Q'ewar Project, traveling to Peru to support a doll-making initiative for women that provides a Waldorf education for their young children. Ms. Dennee was born in Manhattan but grew up on Long Island where she was inspired by the beauty of the ocean and natural environment. She loves to share this with her husband Larry and daughter Brooke.
---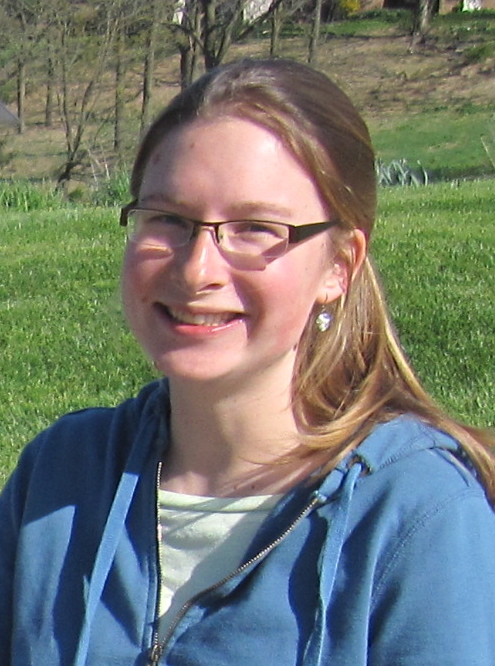 Tai Dinnan
Extended Day Program Director
phone: (802)985-2827
email: tdinnan@lakechamplainwaldorfschool.org
Tai grew up playing in the forest, stream, field, and garden near her home in Charlotte. After graduating from Tufts University with degrees in Child Development and Community Health, she worked for three years coordinating urban Schoolyard Garden Programming in Somerville, MA. She comes to the LCWS after spending a year back in Vermont directing the After School Program at Monkton Central School. Tai is also a Senior Fellow of the Environmental Leadership Program and serves on the board of The Somerville Community Growing Center.
As Director of the Lake Champlain Waldorf School's Extended Day Program, Tai is excited to facilitate stimulating hands-on experiential play and learning opportunities for the students she serves. She is also eager to apply her interest in nourishing food to the snacks prepared and served after school.
---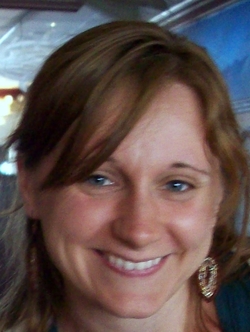 Kirsty Gourlay
Parent & Child Program Teacher
phone: (802)985-2827 ext. 43
email: kgourlay@lakechamplainwaldorfschool.org
Kirsty was born and raised in a small village in the English countryside. The child of hard working parents, she spent weekdays and summers at her grandparents' house with many cousins helping her grandmother cook, clean, iron and mend and gardening with her grandfather. As the eldest of her cousins she credits this early experience, which she remembers very fondly, as instilling in her true love of caring for young children and for homemaking. Kirsty pursued Classical Studies and Early Childhood Education at university, teaching in schools and summer camps. She is a student of Lifeways, a Waldorf training that focuses on supporting and nourishing the development of the young child from birth to six years. The mother of three children she feels that the wisdom and inspiration of waldorf education has brought depth, confidence and wonder to her family life. Kirsty feels fortunate to have been able to stay home with her children who she credits as being her most influential teachers and is eager to share the joys and challenges of this magical time with other parents. She enjoys gardening, baking, crafting, learning and playing.
---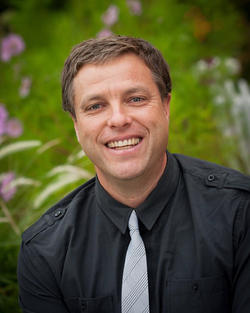 James Hillier
Kindergarten Teacher
phone: (802)985-2827 ext. 28
email: jhillier@lakechamplainwaldorfschool.org
Mr. Hillier, who has worked in Waldorf kindergartens for almost two decades, came to LCWS in September 2000. A graduate of the Grassroots program at Sterling College, he earned a B.A. from Norwich University, and attended both the Waldorf Institute and Rudolf Steiner College to get his Waldorf certification. Mr. Hillier's many passions include woodworking, instrument making, gardening, model aviation, and ultra-light aviation. He is married to Shari Carlson, and they have three children: Willem, Julia, and Kai.
---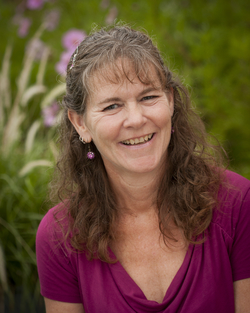 Karen White
Kindergarten Teacher
phone: (802)985-2827 ext. 49
email: kwhite@lakechamplainwaldorfschool.org
After living in Europe for several years, Ms. White found herself at Emerson College in England where she spent two years doing a full time class teacher training. While there, she also met her husband, Christopher. After her training, Ms. White returned to her home country of Canada and spent one year as a kindergarten at the Ottawa Waldorf School, and then another year as a kindergarten assistant at the Hawthorne Valley Waldorf School. Ms. White and her husband moved to Vermont in 1989 and began teaching at LCWS. After working for five years, she became a stay at home mother and spent several years at home with her three daughters. When her youngest entered first grade, Ms. White returned to the kindergarten.
When asked about the work she does in the kindergarten, Ms. White says:"I love the honesty and openness of the young child. How many jobs get to begin the day with hugs?? I also love the parent work, supporting parents in their striving to be the best they can for their own children."