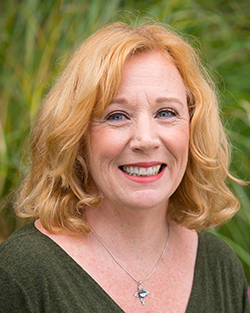 Elena Baba
Eurythmy Teacher
phone: (802)985-2827 ext. 217
email: ebaba@lakechamplainwaldorfschool.org
Elena trained and graduated from the London School of Eurythmy with Marguerite Lundgren who founded the training and developed further Eurythmy in the English language. Being able to delve into the English language like this was a privilege and an experience she will always cherish. Elena also studied speech formation, form drawing, projective geometry, music history, singing and painting as well as Anthroposophy merging together experiences of various artistic disciplines and the work of Rudolf Steiner. Elena has been teaching Eurythmy for over twenty years to children in Waldorf schools as well as students at Rudolf Steiner College in Sacramento, the Arcturus Teacher Center training, and the Anthroposophical Branch in Chicago. Besides this she has also worked with physically and emotionally challenged adults, the elderly, and art students at various colleges in Pittsburgh. Elena has recently performed with the Midwest Eurythmy group in Chicago. She is happy to be in such a beautiful environment to teach Eurythmy here at the school.
---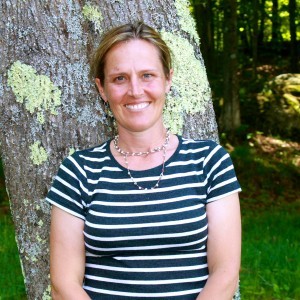 Veronica Bernicke
Grade School French
phone: (802)985-2827 ext.222
email: vbernicke@lakechamplainwaldorfschool.org
Veronica Bernicke was born and raised in French-speaking Switzerland where her parents both taught at International Schools. She came to the United States to attend college and received a B.A. from the University of Pennsylvania. She returned to Switzerland to teach at an international school for several years before returning to the U.S. to get her Masters in Education at the University of Michigan. She and her husband Jeff settled in Ann Arbor Michigan where she opened a French-speaking Pre-school, taught French in afterschool programs, and tutored kids of all ages; her children attended the Waldorf school in Ann Arbor. After 14 years of missing the mountains and with three boys, in 2008 Veronica and her family moved to Vermont where they love to hike and ski. Prior to coming to Lake Champlain Waldorf School she taught French at The Warren School for seven years.
---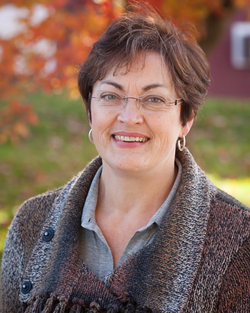 Melendy Comey
High School Handwork
phone: (802)495-0834 ext. 501
email: mcomey@lakechamplainwaldorfschool.org
After working for sixteen years in the restaurant business, Ms. Comey turned her lifelong interest in textile arts into a new career in teaching. She joined LCWS in 2002, after teaching handwork at the Green Mountain Waldorf School for four years. She is also a potter and as a once-professional chef, she still loves cooking. Though her family roots are in the Boston area, Ms. Comey's father was a Naval officer and the family moved from coast to coast every two years. She has been through 42 states and has many wonderful memories from traveling across country. She studied fine arts and art history at the University of Southern Connecticut and the University of Arkansas at Little Rock. Ms. Comey and her husband, Joe Unser, live with their son, Adrian '08 (LCWS graduate). Ms. Comey's two daughters, Nicole and Leandra, live in Texas.
---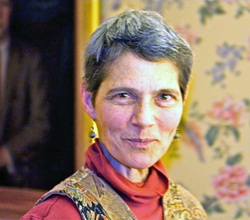 Wendy Coughlan
Grade School Handwork
phone: (802) 985-2827 ext. 223
email: wCoughlan@lakechamplainwaldorfschool.org
Wendy grew up in Montreal and skied at Stowe on the weekends. She attended Middlebury College and studied Northern Studies and Studio Art. She traveled and backpacked extensively in New Zealand where she learned about Waldorf Education from graduates of the Vancouver School and High Mowing. After attending Antioch NE for her Masters in Waldorf Education, she decided to be a Waldorf teacher because it seemed like a way to incorporate her varied interests into her work. Wendy taught 1st grade at LCWS in 1989 – 1990 and graduated that class at 8th grade. Pam Graham's daughter, Lindsay was in the class! After a sabbatical, she began teaching handwork and occasional Main Lesson blocks to all grades.
Wendy has always loved to knit, sew, and do projects. She loves to garden and grow organic food for her family. They have eggs and chicken too. She love dogs, (especially Labradors), likes to hike, snowshoe and camp, and likes to bake bread, (currently working on sourdough). Her family includes three children, Sarah who attends Smith College (LCWS grad), and Rosa and Nicholas who are currently enrolled at LCWS.
---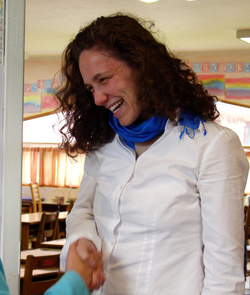 Abigail Diehl-Noble
Upper Grades Teacher
phone: (802)985-2827 ext. 218
email: ADiehlNoble@lakechamplainwaldorfschool.org
Abigail Diehl-Noble has taught middle school and high school humanities at LCWS for ten years. She has a B.A. in English from Macalester College and an M.A. in English literature from Oxford University; she received her Waldorf teacher training from Antioch New England and the Centre for Anthroposophy. She continues her excellent work in the Enrollment office. Ms. Diehl-Noble loves to be outdoors, has directed Waldorf-inspired after-school programs, and is currently the Summer Camp Director at LCWS. She lives in Vergennes, Vermont with her husband and three children.
---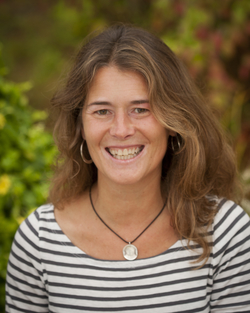 Felicia Far
Educational Support
phone: (802)985-2827 ext. 224
email: ffar@lakechamplainwaldorfschool.org
Ms. Far came to LCWS in 2002, after 13 years of prior experience as a public school elementary school teacher, most recently at the Shelburne Community School. Her roles at LCWS have included tutor, substitute teacher, kindergarten aftercare teacher, and third grade reading teacher. It is Waldorf education's fundamental understanding and honoring of the growing child that has drawn Ms. Far to our school.




---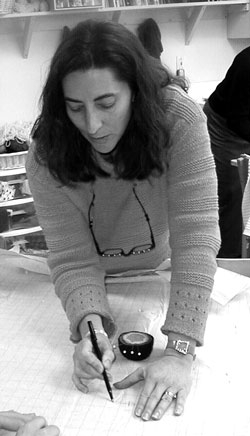 Nicandra Galper
Grade School Handwork Assistant
phone: (802)985-2827 ext. 240
email: ngalper@lakechamplainwaldorfschool.org
Ms. Galper joined the faculty in 2000. She has taught handwork to adults as well, and is fond of sharing the excitement and love she has for handwork and seeing the children's joy when they master the skills. She came to Waldorf education because it values the arts as a part of all areas of life. Ms. Galper grew up in Philadelphia and southern New Jersey. She attended Wilson College and received an M.S.W. from Temple University. Nicandra is a textile conservator, works on contract at the Shelburne Museum, and has a private studio. She is in her final year of the 4 year Applied Arts Waldorf Teacher training at The Threefold Education Center in Chestnut Ridge, NY. Nicandra has also studied art history and chemistry for art conservation at UVM and Trinity College. Her daughter, Sarah '07, is a LCWS graduate and a counselor at our summer camp.




---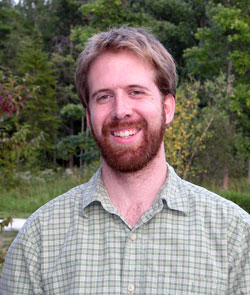 Victor Gould
Accompanist
coming soon…












---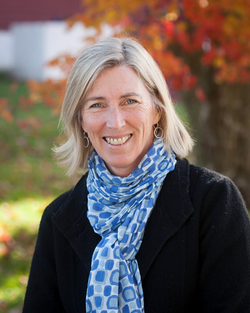 Emily Bissell Laird
Fine Arts, Grade School and High School
phone: (802)495-0834 ext. 506
email: eblaird@lakechamplainwaldorfschool.org
Emily Bissell Laird is a practicing artist and founder of Dreaming Star Studio. She graduated from UVM with a degree in Art Education, taught art in public schools for many years, and came to LCWS through her first child's experience of Morning Garden (then grade school and high school!) Ms. Laird has completed Foundation Studies and art intensives at the Centre for Anthroposphy and The Alkion Center, and taught visual arts at the Lake Champlain Waldorf High School for the last seven years. When not teaching or painting she can be found hiking, skiing, gardening and dreaming with her family in the Champlain Valley.



---
Tyler Macdonald
High School Movement Teacher, Assistant Athletic Director and High School Boys' Basketball Coach
phone: (802)495-0834 ext.114
email: tMacdonald@lakechamplainwaldorfschool.org
Tyler Macdonald joins our faculty as the High School Movement Teacher, Assistant Athletic Director, and High School Boys' Basketball Coach. Having attended Waldorf schools from a young age and growing up in a home with parents who were both Waldorf students and teachers, Mr. Macdonald's upbringing was very much grounded in Anthroposophy. He moved to Vermont in 2010 after 7 years at the Cape Ann Waldorf School where he was the Athletic Director and movement teacher for grades 1-8. Mr. Macdonald has worked as a substitute teacher at both Orchard Valley Waldorf School and LCWS.
Mr. Macdonald's professional training is extensive in Spacial Dynamics. In 2006, he graduated from Level 1, a five year in-service training designed for Waldorf movement teachers. Since, he has completed several Level 2 trainings and has attended three years of the Spacial Dynamics Level 3 program. He is currently in the process of finishing up all requirements to graduate. Mr. Macdonald also holds certification in Bothmer teaching as well as a BA in Transpersonal Psychology from Burlington College. Mr. Macdonald is excited to dedicate himself to the High School movement and athletic programs at the high school. He lives with his wife Julie, a veterinarian, and their three children, the eldest two boys attend the grade school at LCWS and the baby who thinks she does! Outside of education, work, and family, Mr. Macdonald loves to play basketball any chance he can and practices mindfulness meditation under Zen master Thich Nhat Hanh.
---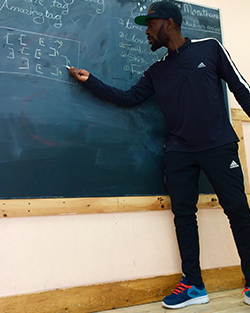 Mashobane Moruthane
Gym and Competitive Sports
Grade School and High School
phone: (802)985-2827 ext. 239
email: mMoruthane@lakechamplainwaldorfschool.org
Mr. Moruthane joined the LCWS faculty in 2001, after working at Waldorf schools in Denver and Buffalo. Growing up under apartheid in South Africa, he chose a career in education because he wanted to have a positive influence on youth by providing them a healthy, meaningful education. He came to Waldorf education because of its inherent belief in spirituality and flexible style of teaching; he also appreciates the philosophy of Anthroposophy. Mr. Moruthane is from Phaahla, in the countryside in the northern section of South Africa. He lived with his grandmother and many cousins in a mud hut with no electricity, running water, or paved roads. He attended Baobob College and, after coming to the United States, received Waldorf teacher training at Sunbridge College. He practices African drumming and is interested in acting, sports, and travel. Mr. Moruthane lives with his daughter, Thabitha.
---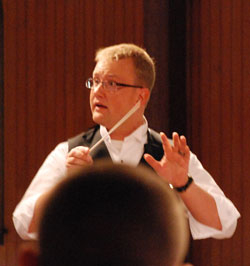 Steve Olson
Music Director
phone: (802)985-2827 ext. 247
email: solson@lakechamplainwaldorfschool.org
Born in Key West and raised in Bradenton, Florida, Mr. Olson moved to Vermont in 2002 to become Director of Music at LCWS. After earning a B.A. in Psychology from the University of Central Florida and a B.A. in Music Education from Florida State University, he was drawn to Waldorf education as an opportunity to merge both degrees into his work. After a decade of work, he continues to be amazed by the level of artistry that his students can achieve when they are met with meaningful experiences, in music classes and beyond. Mr. Olson lives in Hinesburg with his wife Katelyn and daughter Natalie, who will be a member of the LCWS class of 2029.