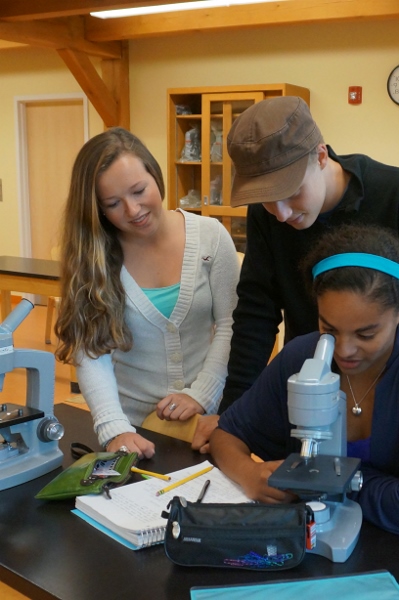 We are delighted that you are considering the Lake Champlain Waldorf School. Our admissions process is an opportunity for you, your child, and the faculty to get to know one another and discover whether the educational programs at LCWS will meet the needs of your student and the expectations of your family.
To begin the admissions process, we invite you to explore our website. We welcome you to attend an Open House or an Observation Morning. Call the Admissions Office, (802)985-2827 ext. 12 to schedule a tour of the school and a one-on-one conversation with the Admissions Director, Pam Graham. Parents and prospective students can attend these events together. We also invite prospective students for a 'shadow day' where you will come spend half-a-day at the high school.
Next, you can submit a completed application which includes:
A $50 non-refundable application fee (check can be made out to LCWS)
A recent photo of your child
Previous school records and transcripts
All student evaluations and testing reports
Student portion of the application
Two teacher recommendations
Financial Aid
If you are applying for financial aid, please fill out the School and Student Service
for Financial Aid (SSS) Parents' Financial Statement form along with your school application before February 1 for the following school year.
Interview
After receiving your completed application, the Admissions Director will contact you to schedule an interview. Two high school faculty members, the Admissions Director, prospective parents and student will attend.
Enrollment
We will notify you of the decision within two weeks of the completed admissions process. Within two weeks of acceptance, you can enroll your student by submitting a signed enrollment agreement and a tuition deposit.
Apply Today!
Application Policy and Procedures (PDF ~ 106Kb)
Checklist for Application Process (PDF ~ 113Kb)

Parent Application (PDF ~ 151Kb)

High School Student Application (PDF ~ 132Kb)

English Teacher Recommendation(PDF ~ 126Kb)

Math Teacher Recommendation(PDF ~ 126Kb)

Transcript Request Form(PDF ~ 124Kb)