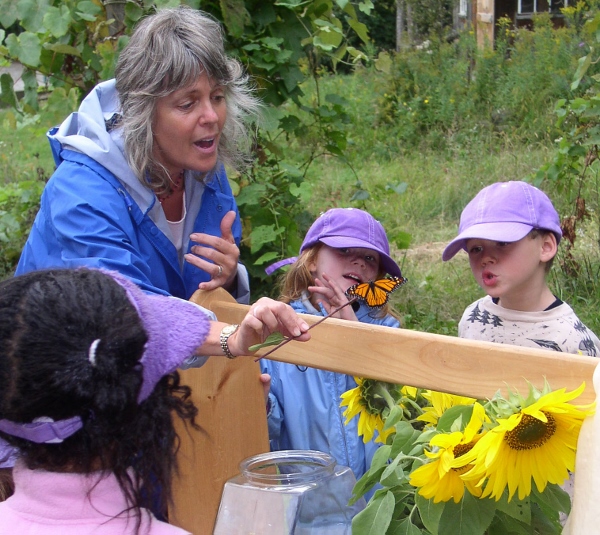 Waldorf early childhood teachers are skilled in creating a beautiful, harmonious, and secure environment. Gentle transitions guide children from one activity to the next, helping them find trust and security in rhythm as well as openness to change. Children under the age of seven are best taught by action rather than words, and teachers try to always model the caring and sense of purpose that we want children to bring to their own work and play. Preschool-kindergarten runs from 8:00 a.m. until noon; our Extended Day Program begins at noon and parents can pick up their children between 3:00 and 5:30 p.m.
Setting
The preschool-kindergarten program is housed in its own building, sharing with the grade school a 22-acre woodland parcel nestled within a larger 80-acre nature sanctuary. The early childhood building was designed in 2001 and is constructed from non-toxic, environmentally safe materials. It contains four classrooms and outdoor courtyards, as well as a large lobby where parents can comfortably greet one another.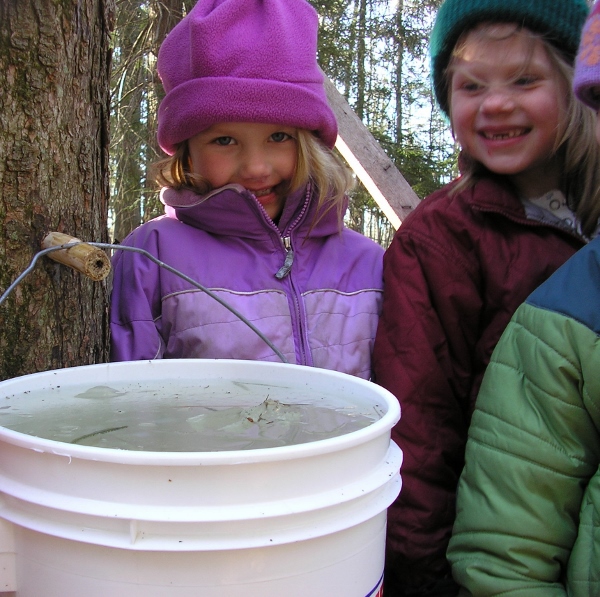 The classrooms are full of warmth, natural beauty and simplicity. All classrooms are multi-aged, with children generally ranging from three-and-a-half through six years old. Children can attend the preschool-kindergarten for one, two or three years, remaining with the same teacher.
The Natural World
An adjacent biodynamic farm, our woodland environment, watershed, wetlands, and gardens offer extensive daily, year-round experiences of the nature. Animal and bird life is rich and varied. Whether children are sugaring, harvesting carrots, building a shelter, or witnessing Grandmother Turtle's annual egg laying ritual outside our very door, students in our early childhood program are always exploring, experimenting, awakening, and learning.
Rhythm in the Kindergarten
A regular rhythm is central to our kindergarten day; a predictable flow of activities leaves children free to relax into their play, secure in knowing what comes next.
Free Play
The morning begins with free play, a creative, unstructured time that is the heart of our curriculum. Natural materials such as shells, crystals, silk cloths, wooden blocks, and cloth dolls wait upon the shelves to be used during this time.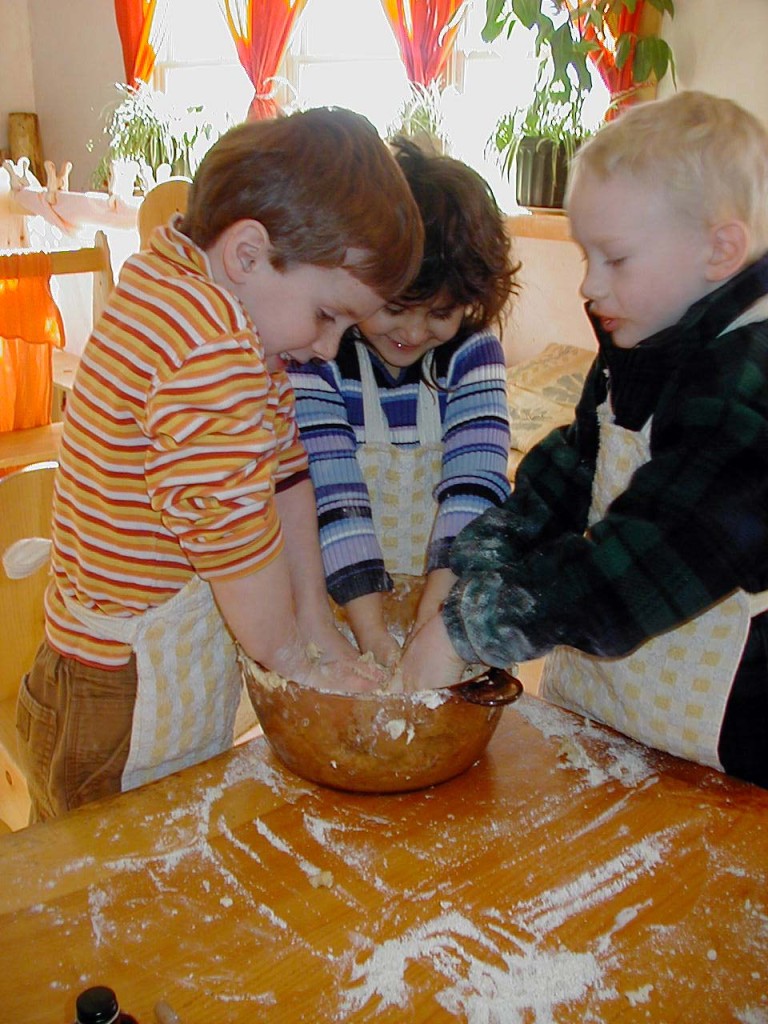 Teachers engage in physical or artistic work close by, gently supporting and guiding children's social interactions as needed. Incorporated in free play are a variety of activities such as painting, baking, handwork, woodwork, drawing or beeswax modeling.
Circle Time
During the daily circle time, children are inspired by beautiful language, verses, and singing. They follow the teacher's gestures and movements, challenging their growing bodies. The finger plays and rhymes practiced during circle time help the children develop their gross and fine motor skills, improve eye-hand coordination, and encourage a love of language.
Storytelling
Teachers share fairy, folk, or nature tales, always told as a story, not read from a book. The teacher retells the story for a week or more, allowing the children to truly immerse themselves in the images, and giving them time to absorb the complex language of the stories. Often artistic puppetry performances enhance the healing qualities of the tales, and the children can be seen in their playtime re-enacting the puppet play over and over again. Seasonal festivals and celebrations enliven the children's innate sense of wonder, reverence, and gratitude.
Nourishing Snack
The children's social sense is reinforced in the preparation and sharing of a daily snack. Teachers and children eat together at a table set with candles, flowers, and cloth napkins. Children help to gather the eggs, grind the grains, and make the maple syrup used to prepare the nourishing, whole-foods meal. A blessing of gratitude begins each snack, leaving time for appreciating the farmers who grow our good food. During snack time, children share pleasant conversation, modeled by the teacher and taken up by each child in turn.