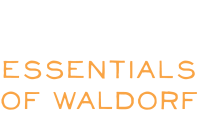 Monday, November 6, 7:00 — 8:30 pm
Join us for this evening presentation and learn about how Waldorf's unique and inspiring curriculum engages students and meets them at each stage of their development.
There is a profound design behind Waldorf Education. Learn how the brilliance of Steiner's Waldorf curriculum meets our children's needs and spirit at each stage of development. This foundational introduction for all, and especially for new families and families exploring Waldorf education, will break down the vision and philosophy underlying our curriculum. Led by Abigail Diehl-Noble, our high school English Literature teacher.
To see classes in action and get a window into the classrooms, join us for a Visiting Morning!
Visiting Morning: Pre-K to 8th Grade
Thursday, November 9 | 8:30 – 10:00 am
359 Turtle Lane, Shelburne, VT
Visiting Morning: High School
Wednesday, November 8 | 8:30 – 10:00 am
122 Bostwick Road, Shelburne, VT
RSVP to Pam Graham (802) 985-2827 ext. 212. Learn more about our Admissions process…