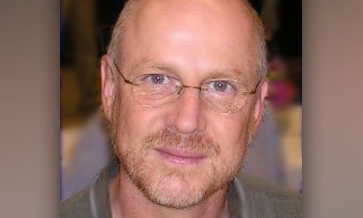 March 10-11, 2017 We are thrilled to welcome #1 bestselling author and parenting counselor Kim John Payne, M.Ed., for a public lecture on "Loving Limits in a Digital Age: The simplicity parenting approach for real family connections in a virtually connected world."
In this two-day conference, Payne will explain why he describes himself as "not anti-screen, but passionately pro-connection." He will offer parents practical ways to help strengthen their kids' connection to nature, friends, family, and self. This topic is highly relevant for parents with children of all ages, from toddlers through teens.
Lecture: Friday, March 10, 7:00–9:00 pm | Workshop: Saturday, March 11, 8:30 am–1:00 pm.
This conference will offer parents resources for navigating some of the greatest challenges facing our society:
• How to maintain loving limits, warm, firm and calm discipline, and strong family connections in a world where, increasingly, "screens are supreme"
• How to build focus, grit and good judgment so that our kids do not become overwhelmed with media-driven images but can shape their own self-esteem, hopes and dreams
• How to encourage respect when negative images of adults pervade pop culture
• Fitting in with friends ("Won't my kids be disadvantaged if I limit screen media?")
• Aloneness vs. loneliness: helping kids know the difference
• The alluring world of no boundaries that screen use develops and how this makes discipline difficult
A consultant and trainer to over 110 U.S. independent and public schools, Kim John Payne, M.Ed., has been a school counselor, adult educator, researcher, educator, and private family counselor for thirty years.
Thank you sponsors: