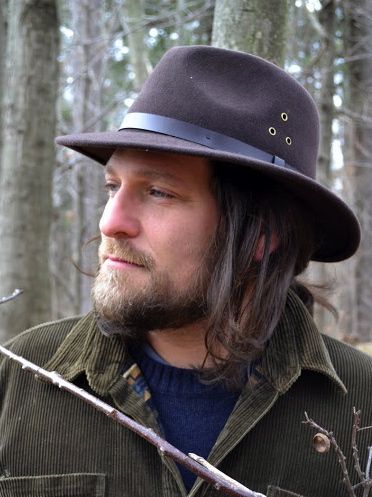 Saturday, April 12, 9:30-12:00
Everyone Around the Table:
Routines, Rhythms and Stories for a Healthy Family Meal
Could you use some practical wisdom for creating mealtimes that are actually fun–no matter how old your kids are? Jason Frishman, a father of two and the co-owner of Folkfoods, will offer lots of trouble-shooting tips on how to minimize chaos and conflict at the table while creating routines and kid-friendly conversations that work for the whole family. Delicious, healthy snacks will be available and free childcare is provided
Here's is an interview with Jason Frishman, PsyD:
What inspired you to do this work?
The most important times in my life have involved being around the table with friends, food, and family. When I trained in psychology my first job was in a residential treatment center. I noticed the best work, the most helpful and healing conversations, happened around food. It all made sense.
What do you like best about working with families and food?
I love it that when we get families together around food, people's defenses go down. We get to hear each other's stories. We get to see what's most important to others. When I ask people about their childhoods and family meals, their memories are not always positive, but they are always evocative.
I don't want anyone to think I'm pretending family meals are always beautiful or positive. All sorts of interpersonal difficulties come through, but a lot of good things can come out of it too.
What is something important you've learned about family and food?
Children reflect back our own concerns about food. We may pride ourselves on making wonderful, well-rounded meals from scratch. But if we eat those and then get really excited about the dessert, that's where our children's attention will turn.
What do you have to say to families with young children?
When our kids were very little it was chaotic. There was lots of screaming and food on the floor. It was a constant returning to the idea that this is something that is important to our family. And it gets better.
Persistence means a lot. In our family we eat a whole-grained hot cereal for breakfast most days. For several months Micah decided he was going to have bagel and cream cheese for breakfast, and nothing else. We decided not to create a fight around it. So everyday he got his bagel and a small bowl of oatmeal, like the rest of us. He didn't touch the cereal for months. Then one day he just started eating it again. He saw our commitment to that food, and eventually that won out.
What do you think is the biggest barrier for families trying to create shared meals?
The one that people talk the most about is time. I think it's a big problem, but I don't know if that's the underlying one. It certainly takes time to make a meal, sit down, have it, and clean up after it. But a bigger problem seems to be that family members are going in different directions, and how do we make the commitment to connect?
What might people be surprised to know about your own food?
I do so much cooking, and we eat a great variety of food–but my birthday dinner every year, by choice, is pizza, bagels and tater tots.
What are some helpful strategies for creating positive shared meal times?
• Dinners are not a time for bargaining.
• There should always be one thing on the table that everyone will eat, and it's OK if that's all they eat.
• Parents get to decide when, what, and how the family eats (its rituals around food). Children get to decide if and how much they will eat. This can be hard to do, but the results are worth it.
• Dessert is not to be bargained for. If it's on the menu, it's a part of dinner. If children don't eat anything else, they still get dessert. We don't want to elevate dessert to reward.
For more information and to RSVP, contact Pam Graham (802) 985-2827 ext. 12.