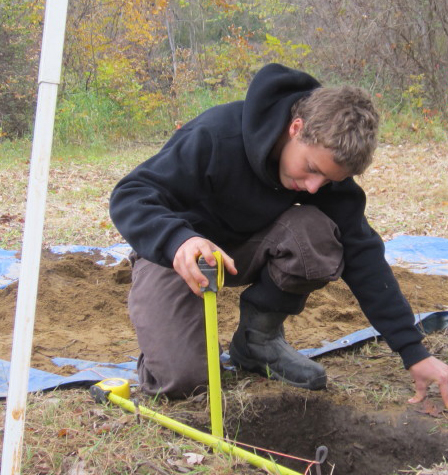 With the advent of puberty, eighth grade students' capacity for logical thinking and independent judgment fully awakens. The class teacher brings enthusiasm to the individual student's search for truth.
Curriculum
History
As children become physically and intellectually mature, it is important that they gain a clear picture of history up to the present day. Thus, the eighth grade history curriculum covers the period from the end of the Renaissance through the Twentieth Century. Special attention is given to the emergence of the ideals of human freedom that led to the American, French, and Russian Revolutions, and the way those ideals manifested themselves differently in each nation, and to the pivotal role of individuals such as Charles Darwin in laying the foundation for the modern scientific worldview.
Science
The eighth grade science curriculum provides a picture of the human being as a microcosm of the kingdoms of nature. On an inner level, eighth grade students are strongly entering their skeletal system. It is at this stage that the skeleton, muscles, ligaments, and various organs of the body are studied.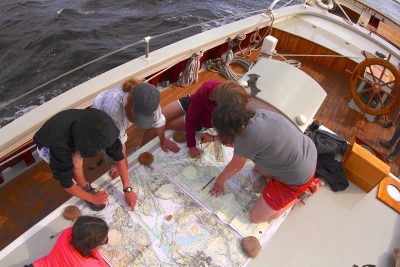 The study of physics continues in the eighth grade with hydraulics, aerodynamics, and meteorology. The teacher shows how the discovery of mechanical principles contributed directly to the development of our modern technological society; for example, how the invention of the steam engine made the Industrial Revolution possible.
In chemistry, eighth grade students engage in the analysis of organic substances and investigate their role in human nutrition. The chemistry curriculum focuses on those processes by which organic substances are formed (e.g. photosynthesis) and transformed (as in digestion). The class seeks to discover how the classical substances of earth, air, fire, and water can be understood and observed in physical processes; for example, in the various influences that create weather or ocean currents. World geography compares various climates and environments.
Mathematics
Algebra studies continue in the eighth grade. The binary system, which made possible the development of computers, is introduced. Students also learn the principles of the Fibonacci sequence, Golden ratio, and solid geometry, and actually construct the five platonic solids.
Subject Classes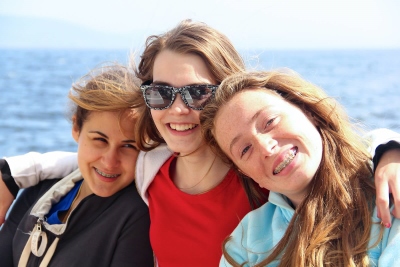 During puberty, children become filled with creative forces. It is the task of the teacher to nurture the forces of inner creativity so that children become adults who are able to express themselves to their highest potential. Art and handwork activities during this year include drawing exact geometric forms, three-dimensional drawing, theorems, volumes of solids, solid geometry, black and white charcoal drawing, watercolor painting, sewing, woodworking, and clay.
Main Lesson Subjects
Study of American, French and Industrial Revolutions, and modern history
American history and literature
Shakespeare
Language Arts: reading, grammar, composition, and poetry
Biography
Research papers
Mathematics: algebra and geometry of Platonic solids
Science: anatomy, physics, and organic chemistry
Asian geography
Major dramatic production