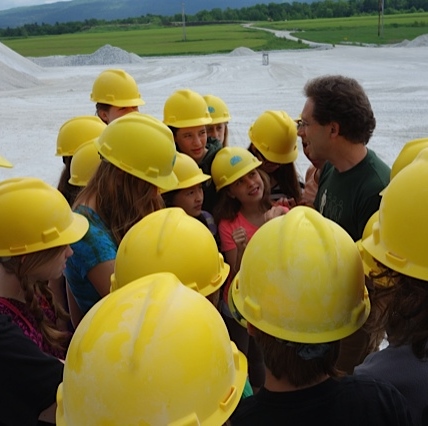 In the sixth grade, the harmony and balance often experienced in the previous year fades, and pre-adolescent struggles begin to appear. Physically, the child's limbs are suddenly growing. Emotionally, the child is feeling critical and uncomfortable, and longs to be part of a group. Intellectually, the child receives the sharp sword of logic. On an inner level the children are entering into their skeletal system, the most rock-like and mechanical part of the human organism, as the long bones of the limbs begin the growth spurt associated with puberty. It is at this stage that physics and geology are first introduced.
Curriculum
Science
Through lab experiments and demonstrations students work to understand the phenomena of sound, light, heat, magnetism, and static electricity. Formal lab experience strives to balance the wonder of our natural world with an analytical understanding of how things work. Students discover the differences between observation, opinion and concept as they explore the demonstrations out of the phenomenological approach to science wherein all data must be observable.
Mathematics
In math, there is ongoing study of geometry, and careful use of a compass and protractor. The students bisect lines and angles, and learn common geometric terms. They study Business Math and Algebra, working with the formula for interest, calculating taxes, discount and commission. First steps are taken into algebra.
History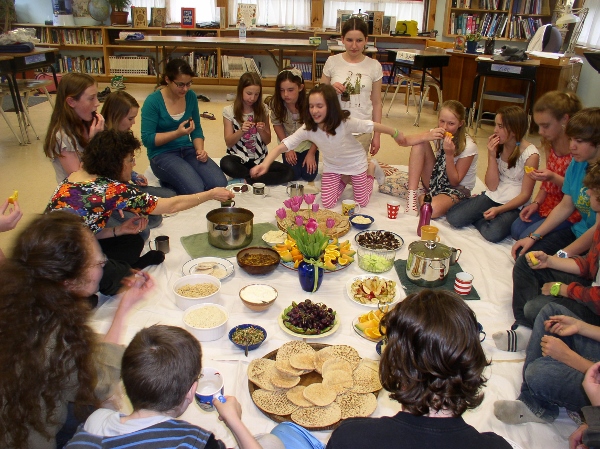 The study of history begins with the fall of Rome and the early history of Britain, moving through the causes of Rome's decline, the rise of Christianity, and the culture of the dynamic people of ancient Britain. The study of the Middle Ages includes the invasion of Rome, the role of the monk and the monastery, the medieval castle, knighthood and chivalry. The students also learn about the life of Mohammad, the rise of Islam, and the Crusades. We bring chivalry to life with a pageantry of Medieval games with sixth grade students from other area Waldorf schools.
Subject Classes
In Woodworking, basic techniques of woodcarving are learned and the students each make a spoon and bowl from a solid block of wood. The awakening of thinking in the sixth grade student is challenged in Handwork by the problem-solving skills needed for pattern-making. Each student designs, creates a pattern for, and hand sews a stuffed animal. Craftsmanship and artistry are developed as the animal takes shape.
Main Lesson Subjects
Ancient Rome and the Middle Ages
Language Arts: reading, grammar, composition
Mathematics: interest, percentages, and business math
Geography of South America
Science: astronomy, geology, mineralogy and physics of sound, light, heat and magnetism