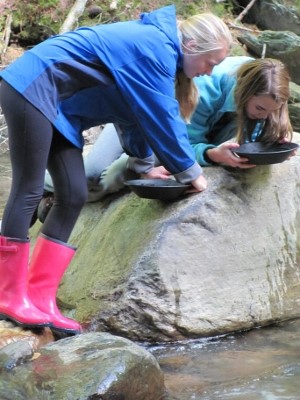 The Lake Champlain Waldorf High School is committed to academic excellence and guiding students toward meaningful lives. Waldorf education encourages students to think imaginatively while instilling in them the confidence and skills to effect positive change in the world.
The best description of academic life here might be "inspirational." The teachers, staff, mentors and coaches you work with here at LCWS are exceptional. Their backgrounds and experience are impressive. But what makes them truly special is that they care not just about what you learn, but about whom you are becoming. With that kind of support, you can do just about anything. And you will.
Advising at LCWS
At the core of the LCWS experience are the strong relationships between students and teachers. On a campus as small and interactive as ours, connections between students and teachers are constant and close. Most of our faculty and some staff are also advisors, working closely with five or six students to help them (and their families) navigate through school life. Advisors and advisees meet regularly, sometimes casually at lunch, often for more focused discussions. Parents and advisors meet at least twice a year at conference times, and more often as needed.
In addition, students work closely and regularly with their class sponsors on class trips, fundraising, and group dynamics. With so much attention to a student's academic, emotional, and physical well-being, no one slips through the cracks. Each student is known, recognized, valued—and asked to live up to his or her best potential.
Curriculum Chart
Our curriculum is carefully crafted to meet the intellectual, emotional and developmental needs of young men and women. It's highly suitable for both long time Waldorf students and those coming in from the public education environment.
Download: High School Profile