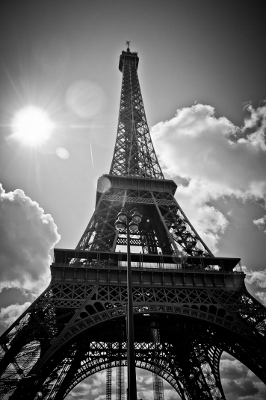 Teaching a foreign language is part of educating for a more peaceful global future. The goal of our foreign language program is not only to give students the skills to communicate in another language, but to understand the diversity and richness of another culture — and by extension, of all cultures. Languages embody a way of seeing the world, a point of view. In immersing ourselves in another grammar and idiom we experience a different way of seeing.
We want every student to cultivate the flexibility to live into another language and culture. We also value the hard work, perseverance, risk taking and vulnerability that are essential to learning a second language. It is an experience unlike any other.
The benefits of foreign language study are deepest if a student is able to study abroad, and so we encourage able tenth and eleventh graders to consider a student exchange in one of our sister Waldorf schools in Germany, France, Luxembourg or Switzerland. Learn more about our International Exchange Program.
For those who cannot go abroad, the many exchange and visiting students studying with us in Vermont provide opportunities for cross-cultural friendships and allow everyone—whether or not they study a foreign language—to experience the benefits of reaching beyond our own culture.
Foreign languages are taught as a track classes, four periods a week for forty-two minutes throughout the year. Classes are taught in the target language. In the beginning of ninth grade, each students studies both French and German for a month. They choose the language they prefer most and continue to study it throughout high school.
French
Why French at LCWHS?
Given that Vermont and French-speaking Québec share a common border, it makes perfect sense for French to be taught at LCWHS.
French is an official language in 29 countries, five of them in Europe, and is a major language in the fields of literature and philosophy.
French I
Students study basic vocabulary and sentence structure along with the present, near future and imperative tenses. Through songs, poems, skits, dictations, games, daily pronunciation practice, oral and written textbook exercises and a video drama which accompanies the textbook, as well as through exposure to French magazines, television and food, the students develop a level of comfort in speaking, listening and writing in French.
French II
Following a review of material studied in French I, French II students study the placement and use of adjectives, articles and prepositions as well as the past tense. In addition to work with poetry, songs, skits, dictations and pronunciation exercises, the students develop their speaking skills through conversation practice. Topics of discussion include French films viewed in class as well as assigned readings. French exchange students provide additional opportunities for conversation practice as well as insight into French culture.
French III-IV
In French III/IV the students deepen their foundational knowledge of grammar and vocabulary. Verb tenses include the past imperfect, simple future, conditional and subjunctive. Written work increases, with students writing summaries of texts and films. French IV students read an abridged novel, such as Les Misérables, and write short opinion pieces of films and texts. Students research an aspect of French culture and present their findings in French to the class. French III students spend a day in Montréal exploring the city.
German
Why German in the Waldorf High School?
German allows students to gain a new perspective on English. Part of the Germanic language family, German shares with English some familiar vocabulary and structure. German spelling rules are consistent and clear, and many students find it easier to spell than English.
German is the most-spoken native language in Europe.
German has the world's fourth largest economy and holds a major global position in the fields of technology, science, finance, and travel. Germany is the United States' largest European trading partner.
German I
Students work orally with the recitation of poetry, simple conversations, questions and answers, and conversational dialogue of everyday situations. The primary grammatical focus is on regular and irregular verbs in the present tense and basic sentence structure. Students complete written grammatical exercises. Students read poetry, simple passages in a reader, and enact well-known German legends. They learn to write summaries of their reading. They learn about German culture and customs from printed text and videos, sing German songs, and play German games.
German II
After a brief review of the present tense of regular and irregular verbs, students are introduced to the simple past, the present perfect, as well as the future tense, and an expanded study of sentence structure. Students recite poetry, read humorous stories, historical anecdotes, and well-known German legends. A variety of written and oral activities continue to develop skills in comprehension, speaking, reading and writing. Conversational dialogue in a variety of practical situations develops high frequency expressions and cultural awareness. Classes also have interaction with our exchange students who speak and study German.
German III-IV
Students enhance language skills through a systematic review and expansion of the fundamental grammatical structures of the German language. Students work to expand oral expressions, reading and writing skills by emphasizing the acquisition of high frequency vocabulary and more complex grammatical structures. The primary emphasis is on developing reading and writing skills. Students read poetry and short stories and view films and videos by well-known German-speaking authors and directors.