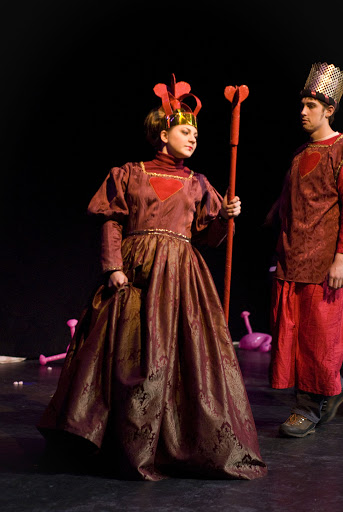 Art doesn't just hang on the wall. At LCWS, we invite every student to engage with the arts through drama, movement, and music, literally finding a voice to express him or herself. Our rich performing arts curriculum includes class plays in tenth and twelfth grades.
Through the intensive experience of putting on a play, you will find strengths you didn't know you had—and see aspects of your peers that don't show up everyday in the classroom. From making masks, costumes and scenery, to running lights, and of course, acting in the show, you will take on many roles and bond with classmates in a deeper way.
Our music curriculum includes a required chorus class that culminates in a major performance of a master choral work, and music electives that range from Introduction to Guitar to Chamber Music.
Finally, our movement arts curriculum includes Eurythmy (a movement art special to Waldorf schools) and various dance forms, from ballroom to African gumboot dancing.
Regular drama club productions, our famous coffeehouses, and music clubs allow performers and others the chance to showcase their talents outside of performing arts classes.