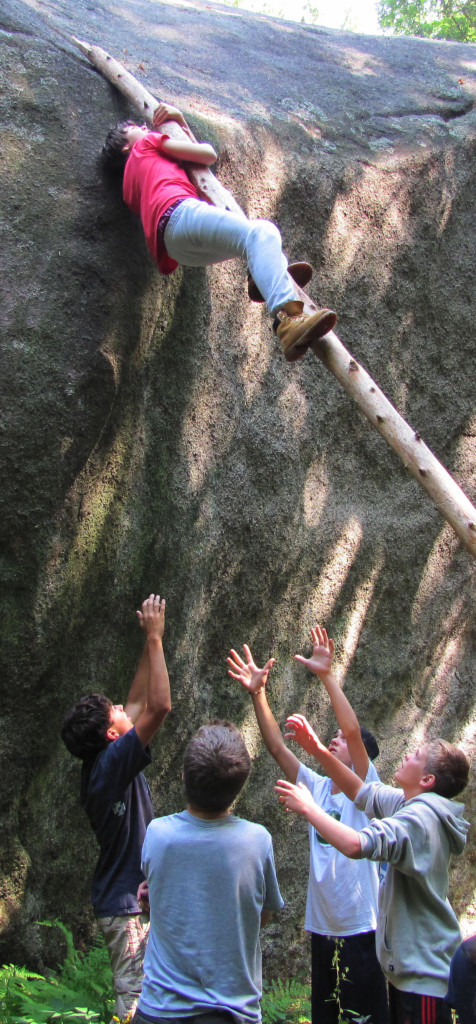 In science courses at LCWS, you will strive to use all of your senses in the fields of Biology, Physics, Chemistry and Earth Science. By studying the natural world, in addition to performing and observing experiments in the lab, you will investigate whole phenomena and their integral pieces.
Annual week-long Geology, Hydrology and Zoology trips take students out into the field for up close observation and discovery. Imagine panning for gold in a Vermont stream in 9th grade Geology, and learning about sea urchins in Atlantic tide pools on the 12th grade Zoology trip to Hermit Island, Maine!
You will develop thought-provoking questions, design and implement experiments, make critical observations, and build upon what you already know. You will discover scientific principles, not just read about them, and because you have taken an active role in engaging with the material, you'll understand it with deeper insight.
When you graduate from LCWS, you will have the confidence to come up with creative, practical solutions to the scientific challenges that come your way!
Geology
9th Grade Main Lesson
The purpose of this class is to use direct observation and an expanding awareness of earth science to understand the moving forces of our planet. We look at the work of pioneering individuals, such as John Muir, Alfred Wegener and Frederick Mohs, and students investigate rock types, soil, and land form processes. In addition, we take a week-long regional field trip to study rocks in their natural habitats!
Organic Chemistry
9th Grade Main Lesson
In this course, students study the properties of carbohydrates and their constituent elements in living systems and the environment. This is done primarily through student laboratory experiments and discussions. Laboratory safety and the proper use of equipment are covered thoroughly. Students create a block book containing write-ups and laboratory reports.
Thermodynamics
9th Grade Main Lesson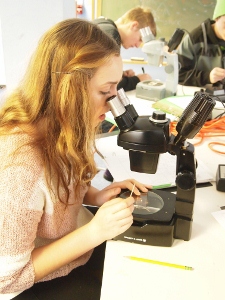 Students study the behavior and properties of materials subjected to various thermal conditions so as to develop concepts for temperature, heating, and cooling that relate to phase changes, energy conservation, and gas laws. The phenomena we observe lead us to develop simple mathematical relationships or laws to further an understanding of thermal properties.
Anatomy
9th Grade Main Lesson
This block presents a view of the human body as a total organism that integrates the various systems into a marvelously constructed whole. Specifically, the block includes a general overview of the digestive system, the circulatory system, the respiratory system, the nervous system, and the reproductive system. Following this overview, the emphasis shifts to a focused discussion on how the health of each of these body systems can be maintained.
Physiology
10th Grade Main Lesson
The class focuses on how the human body is organized. We investigate the ten body systems: integumentary, endocrine, lymphatic, urinary, respiratory, digestive, reproductive, circulatory, nervous, and musculoskeletal. We carry out laboratory activities on body measurements, touch receptivity, fingerprints, lung capacity, blood pressure, and blood typing
Acids, Bases, and Salts
10th Grade Main Lesson
The concept of an atom is followed from ancient times through the use of atomic number, atomic weights, stoichometry, and moles. Students also study the chemistry of gases, solutions, acids, bases, and salts. Students conduct both qualitative and quantitative labs.
Embryology
11th Grade Main Lesson
The study of embryology in the eleventh grade provides students an opportunity to learn about human sexual development as well as basic aspects of cell division. Following the details of the developments of the human embryo in the first four weeks demands a strong flexibility of thinking as the round ball goes through metamorphic developments into more and more complex forms. Drawing, working with clay, and observing a fish embryo develop under the microscope all help students in their understanding. Included in this main lesson are explorations of various contemporary issues connected to embryo development such as abortion, cloning, stem cell development, and various kinds of contraception.
Electricity & Magnetism
11th Grade Main Lesson
Students explore the mysteries of matter by working through the phenomena associated with electricity and magnetism. After working with so-called static electricity and current electrical effects, we develop the concept of the "field." This is explored further in magnetic effects.
Botany
11th Grade Main Lesson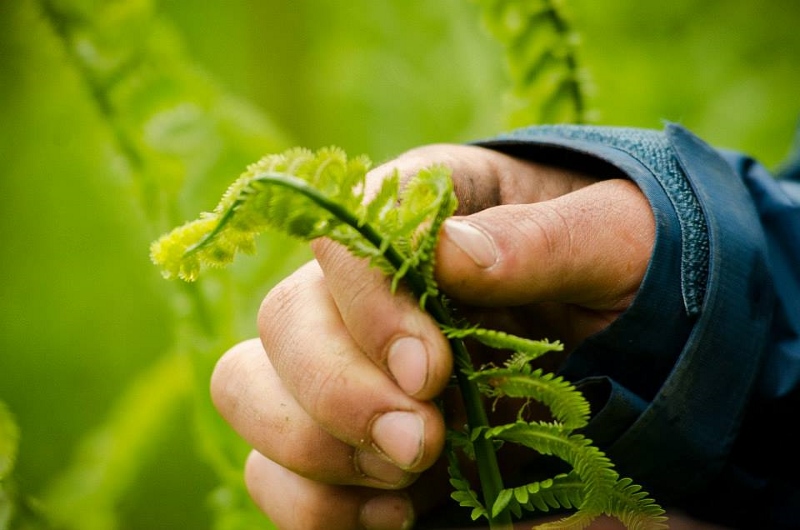 We study cell structure and function, then plant biology and taxonomy through field, lab, and classroom activities. Students observe and draw plants in the field, noting how overall form relates to environment, how leaf shapes metamorphose, and what inflorescence styles and other features are used in plant taxonomy. Students examine the anatomy, organs, tissue types, leaf structure, and seed structure of a higher (flowering) plant. The findings of Mendel and the basic principles of Mendelian genetics are discussed. A survey is made of the plant kingdoms and classification system.
Zoology
12th Grade Main Lesson
In zoology, we explore the diversity of the animal world through exploration of the different phyla in the animal kingdom. We observe the physical relationships between phyla and discuss some of the genetic relationships that have been hypothesized by scientists in the field. Much of this block takes place on Hermit Island in Maine where we make field observations and learn alongside other Waldorf senior classes.
Optics
12th Grade Main Lesson
Students cover the history of light from ancient times to the electromagnetic spectrum and relativity. We discover laws of reflection, refraction and other optical properties through laboratory demonstrations and experiments.