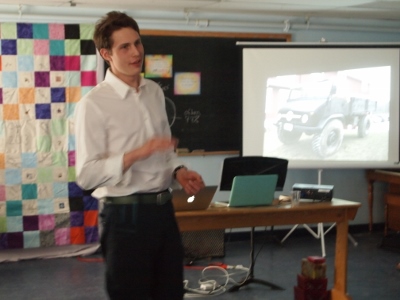 The goal of a Waldorf education is to develop original, creative, and analytical thinkers and problem solvers—nothing less. That means that by the eleventh and twelfth grades, we expect our students not to solve problems we give them, but to identify and study problems themselves.
Then we expect them to come up with multiple solutions, try them out, discern the best ones, implement them, and be able to explain their thinking process to others. Real problem solving is no small task, and seniors spend an entire year practicing it. The Senior Project is a capstone experience to a student's Waldorf education. Beginning at the end of eleventh grade, students begin to brainstorm and do preliminary research in an area of strong personal interest.
Topics include:
Building a Functional, Sustainable, and Beautiful Tiny House
Film Photography
Einstein's Cosmos: A Study in Special and General Relativity
Creativity and Physical Activity: Exploring Dance Choreography
Aesthetics in Web Design
Studying How to Fly
Wildlife Rehabilitation: How an Awareness for Wildlife Affects the Individual and Community
And many more!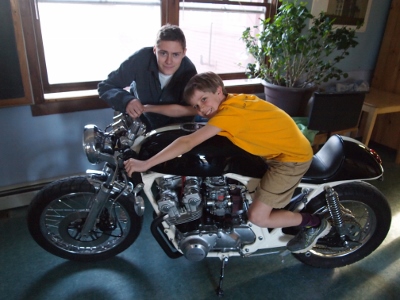 Over the summer between junior and senior year students deepen their study, keeping a research journal and bibliography, and refine their topic. By fall they have identified a community mentor with whom they will work closely over the year. Each senior project includes a research component, artistic or practical component, and community service. Each student integrates eight hours of community service into his or her project. You can read about some of the service projects in our community service section.
As students spend 100+ hours with their subject, they encounter and overcome many dead-ends and problems. They learn to persevere through difficulties, find new resources, and examine the subject from multiple perspectives. In the spring of their twelfth-grade year each senior presents an extensive written report and some other product (ranging from a novel to a hand-built canoe) that represents his or her best work. The project is presented to a committee of teachers and outside community members, and before the entire school. Students learn valuable public speaking skills as they explain and defend their work before a group.
For many of our students, the senior project is the most challenging, memorable and ultimately valuable experience they have at our school.