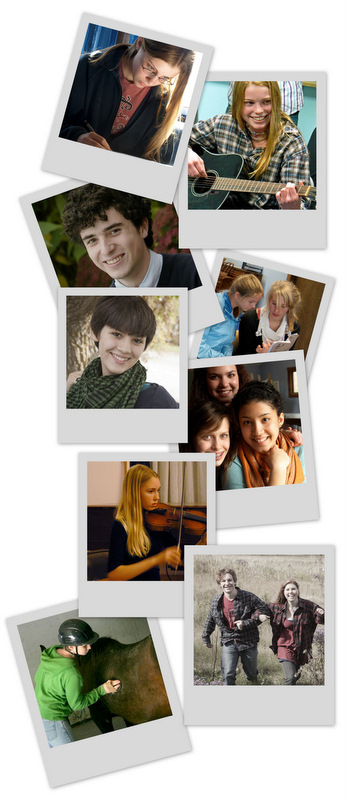 Rigorous academics and a broad range of visual and performing arts are only a part of the high school experience. Here are just a few of the ways that students have extended their learning beyond the classroom:
• Raft through the Everglades, eat freshly picked pineapple in Hawaii, or touch the sandstone walls of the Grand Canyon on a class trip.
• Take on a role in a drama production or get involved with set design.
• Play competitive sports and take part in the winter ski program.
• Travel to Old World Montreal & practice speaking French.
• Build lasting friendships and connections through Community and Service Learning.
• Participate in student government.
• Travel abroad for a semester with our International Exchange program.
• Build a combustion engine, watch a meteor shower, or write for the school Newspaper in one of the many student clubs.
• Dangle from thirty feet above the ground at a ropes course & learn to rappel.
• Examine tide pool life on the coast of Maine with other Waldorf High School students for a week.