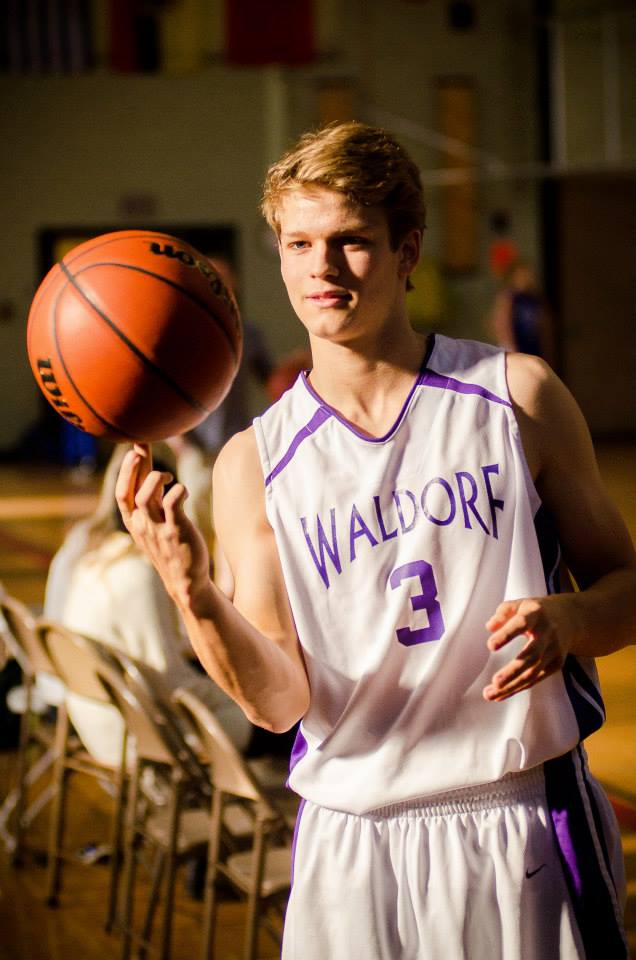 At the Lake Champlain Waldorf High School, everyone makes the team. Cooperation, respect, and the joy of playing are fundamental values of our athletic program. Whether you want to play competitive soccer, or increase your own fitness through triathlon training, LCWHS has the team for you.
Our teams compete against other private school teams, traveling in the greater Burlington area and sometimes around Vermont and New York for games. In addition, our basketball teams participate in an annual tournament with 8 other Waldorf high schools in Pennsylvania.
Extra-curricular, interscholastic, competitive team sports:
Co-ed soccer
Boys' and Girls' Basketball
Triathlon
Students can also participate on other school's teams for sports not offered at LCWHS. For example, one student played Rugby on South Burlington High School's team and another ran track at Champlain Valley Union High School.
Physical Education:
Our physical education program includes snow-shoeing, hiking, alpine skiing, snowboarding, canoeing, yoga, ballroom dancing and Tai-Chi. Learn more about outdoor education and movement at LCWHS.