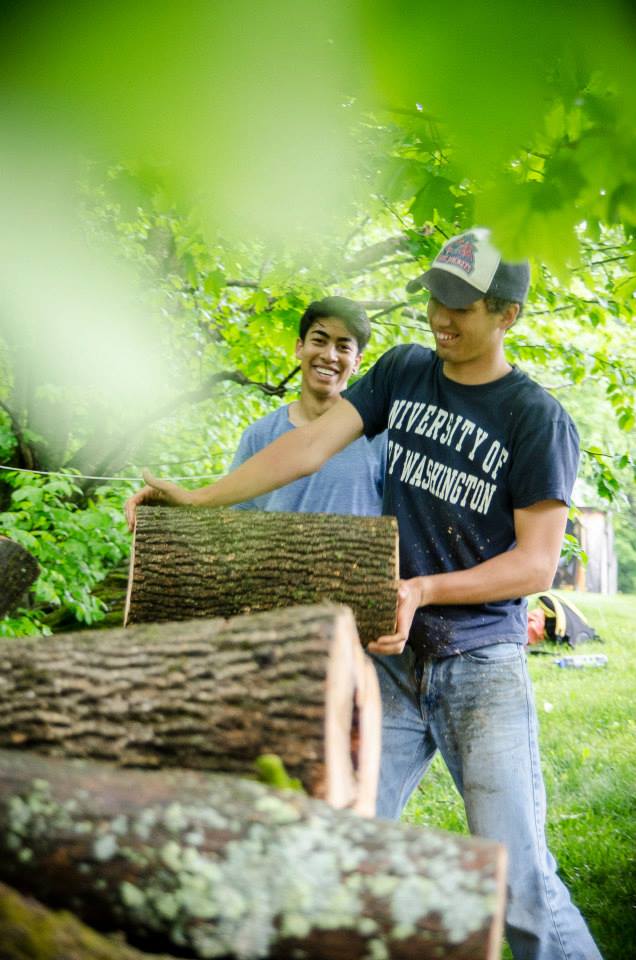 Community service is at the heart of the Lake Champlain Waldorf School. Beginning in the grade school, classes engage in meaningful projects to support local charitable organizations and give back to the community.
At the high school level, projects become more sophisticated and you will build lasting relationships with non-profits, community organizations, and farms in Vermont—all while finding out how you want to serve the world.
Ninth and Tenth Grade
Community service is a theme for all grades in high school. In the 9th and 10th grades, each class chooses a community service project with its sponsor. Whether you are repairing fences at a local horse rescue or preparing meals for hungry neighbors, you feel great knowing that you are helping, and have fun doing it together as a class.
Eleventh Grade
Each spring, juniors continue the tradition of community service as a class. In recent years, they have enjoyed helping at the innovative Flack Family Farm in Enosburg, a model site for small-scale, biodynamic agriculture.
In addition to the class project, juniors complete an individual community service project as well. Here's where you take the reins. What is important to you? Do you care about the environment? Want to help the homeless? Love to work with animals? Choose a project that is meaningful for you, propose it, and do it.
The 40-hour project can be completed over the summer or on a weekly basis throughout the year. When the project is finished, you write a report, reflecting on the why your presence was valuable and what you gained from it. Past projects have included the following: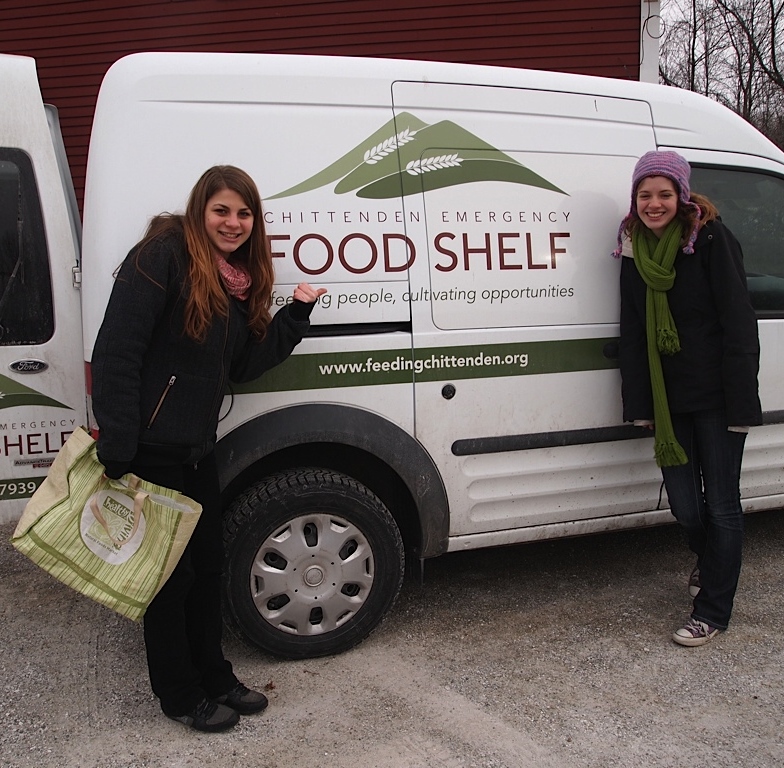 Organizing a computer recycling program.
Volunteering at the local food shelf.
Becoming a children's storyteller and musician at the local library
Serving as an education volunteer at the ECHO Lake Aquarium and Science Center
Twelfth Grade
Seniors perform community service work on their two-week long, final trip together as a class. Students also integrate eight hours of community service into their individual senior project. Past projects have included the following:
One student brought her therapy rabbit to kindergartens and nursing homes, allowing students and residents to have the comfort of a pet in places where animals are not usually allowed.
Seniors working on music projects–from building guitars to composing piano pieces–have given year-long music lessons to children in the community who could not afford them.
A student who wrote an international cook book gave a banquet for the school community, with proceeds donated to an international relief charity.
Students writing novels and short stories have undertaken programs in the local libraries, telling stories and helping children to write down and share stories from their own lives.
A student who built his own bicycle offered a Saturday bicycle clinic, teaching school-age children how to maintain their own bikes.
A student studying the fate of rescue animals donated many hours to the local Humane Society.
All-School Projects
The high school is a close-knit community, and our students like getting together to help others. Twice a year, the entire high school comes together to volunteer. In the fall, they participate in Hike for Hunger, an annual fundraiser for Hunger Free Vermont, raising between $1,000 and $2,000 each year.
In January, on Martin Luther King, Jr. Day, high school students visit homes in South Burlington, Shelburne, and Charlotte to solicit donations for the Chittenden Emergency Food Shelf. Each year, they collect approximately 1,000 pounds of food.