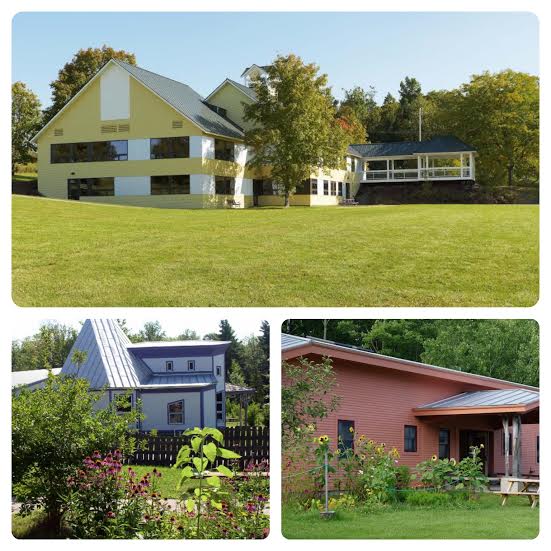 GERMAN TEACHER
The Lake Champlain Waldorf School is seeking a part-time hourly German teacher to join our dynamic teaching faculty for the 2017-2018 school year for the 11th and 12th grades.
Responsibilities include the following:
Teach four (4) forty-minute classes per week to a small class of 11th and 12th grade students, using differentiated instruction.
Work closely with a mentor in coordinating a curriculum which adheres to Waldorf pedagogy.
Write narrative grade reports for students two times per year.
Be available to meet with parents individually two times per year on conference days.
Qualifications:
Bachelor's degree or greater
Verbal and written fluency in German, preferably as a native speaker
Two or more years of foreign language teaching experience, preferably in a Waldorf school, preferably high school
Waldorf teacher training, preferred
Experience and demonstrated ability to deliver the curriculum in a compelling way, leading to mastery of the material by the students
Exceptional interpersonal abilities with teenagers, parents and colleagues
Strong writing skills
Computer skills sufficient to use our electronic student information system
US citizenship or approved for work in the US
A criminal background check will be required.
We offer the following: a beautiful classroom in our newly-renovated building on our sunny Bostwick Road Campus in Shelburne, Vermont; a great group of colleagues, a vibrant learning community for children and families, a consistently strong and capable Board of Trustees, a clear governance structure, and an active College of Teachers and Staff. We are accredited by AWSNA, NEASC and a member of WECAN. Visit our website at www.lakechamplainwaldorfschool.org to learn more about our school.
This is a non-exempt, part-time position. Hourly compensation commensurate with experience.
To initiate your application, please send a letter of introduction, resume, brief biography and contact information for three professional references to Addie Hall, AHall@LakeChamplainWaldorfSchool.org. Our employment application will be emailed to you.
DEVELOPMENT ASSOCIATE P/T
Purpose: To support our school's development and community building goals by focusing on the infrastructure details of events logistics, database and gift processing support, and online research.
Summary of Duties: This job is part of two-person coordination team that raises money, builds and sustains community, and reaches out to the broader community of the Burlington area and Vermont. This position is in charge of the more technical, logistical, and technology driven tasks of events, sales, and philanthropy, leveraging the most income in support of development goals through savvy planning, evaluation and strategic thinking. In addition, this position will support other Development tasks as time allows, as directed by the Development Director.
Qualifications:
Experience and commitment to raising money in a nonprofit setting
High level of computer literacy and/or a quick learner. Position will work deeply with Excel, Word, Google Apps, volunteer recruitment software, mail merge and common spreadsheet manipulation such as sorting, averaging, sub-totaling etc.
Impeccable follow-through and tenacity with details.
Ability to break tasks down into sequential chunks.
Commitment to working collegially
Schedule flexibility to work during a peak weeks that might require 40 or more hour
Duties:
Solicit hosts for the A La Carte auction and manage the technical side of the auction. Write and review copy for the brochure. (Summer & September)
Holiday Fair vendor rooms: contact past vendors, collect product information, select vendors, track payment. Day of event: oversee vendor rooms (Fall through event)
Manage box office for Spring Benefit, issue and track Sponsorship invoices, etc. (Spring)
Ensure excellent logistics (manage timeline, set budget, order tables and food, etc.) for various events; work with volunteers who help with these tasks.
Ongoing: Help with mailings as needed which might include donor thank you letters, producing mail-merged postcards and letters etc.
Potential work for 2017-18 includes alumni data research; grant research; helping to migrate data to a new database system.
NOTE: This position might work with our highest level of confidential information. Person holding this position must feel confident with accepting this degree of responsibility of holding our donor information with total respect and confidentiality.
The position is non-exempt, $16/hr, 15 hours per week, 39 weeks; hours will vary according to activities. Some weekend and evenings.
Please send resume and cover letter to Lisa Espenshade.
Position will remain open until filled.
Recently filled positions:
High School Food Service Manager
Waldorf Early Childhood Lead Teacher
Class Teacher: Sixth Grade
Woodlands Director
Caterpillar Garden teacher (2 of 3 positions)
3-Day Early Childhood Morning Assistant
About Lake Champlain Waldorf School
Founded in 1984, Lake Champlain Waldorf School is Vermont's oldest and largest Waldorf School. Our Pre-K through 8th Grade campus is located in Shelburne, on 22-acres of forested Nature Conservancy land with many opportunities for outdoor education and exploration at our doorstep. Our Grade School also has a formal pedagogical relationship with a biodynamic farm just a short walk from school.
In 2014, we opened our new High School campus, just five minutes away, featuring a beautifully designed post and beam facility; the High School property is adjacent to the Shelburne Museum. Shelburne is 10 miles south of Burlington, a busy cultural and educational center. We are close to the many recreational opportunities afforded by Lake Champlain and our beautiful Green Mountain State. We are a full member of AWSNA and WECAN and have recently completed an extensive self-study for accreditation.