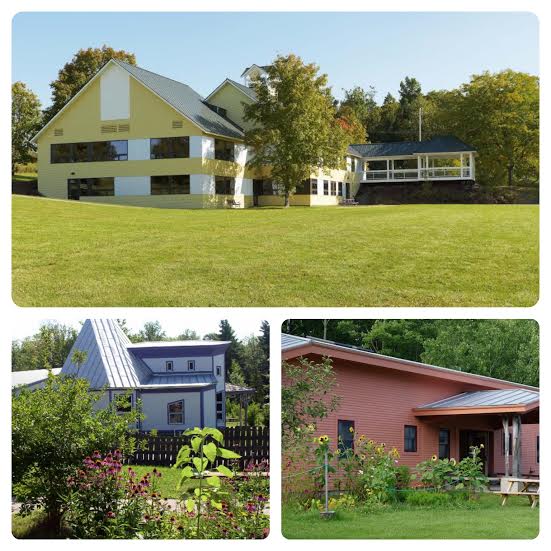 Waldorf Early Childhood Lead Teacher
Have you completed Waldorf Early Childhood Teacher training?
Do you have five or more years of teaching experience?
Do you have a proven track record of positive colleagueship and a "can do" attitude?
Are you looking for a great school in beautiful northern Vermont?
If so, we invite you to apply to be our next Early Childhood lead teacher starting in July 2017. Our well established school has been delivering innovative early childhood programs since 1984. Since then, we've expanded our reach to include newborns through high school.
Minimum Qualifications:
Fully trained Waldorf early childhood educator who holds a bachelor's degree or greater
Five or more years of teaching experience, at least three of which are in a Waldorf school
Exceptional interpersonal abilities with children, parents and colleagues
Computer saavy enough to quickly gain proficiency using our electronic student information system
US citizen or approved for work in the US.
Criminal background check will be required
Wish List Qualifications:
Vermont (or another state's reciprocal equivalent) teacher's license with Early Childhood or Early Childhood Special Education certification;
What we offer:
A beautiful classroom in our purpose build, healthy kindergarten building, nestled in the woods on our 22-acre Turtle Lane Campus.
This is a full-time salaried position. Base salary is $39,210 plus increments for years of experience
Benefits include professional development stipend, tuition remission, HSA, and health insurance
A vibrant learning community for children and families, a consistently strong and capable Board of Trustees, clear governance structure, and active College of Teachers and Staff. Accredited by AWSNA, NEASC and a member of WECAN. Visit our website at www.lakechamplainwaldorfschool.org to learn more about our school.
To initiate your application, please send a letter of introduction, resume, brief biography and contact information for three professional references to Addie Hall, AHall@LakeChamplainWaldorfSchool.org Our employment application will be emailed to you.
Development Associate: Event Volunteerism and Resource Mobilizer
15 hours per week, for 35 weeks. Hours will vary according to calendar; flexibility required, and there will be occasional weekend and evening hours. $16/hour, no benefits.
Purpose: Help to raise money by managing fundraising events with a focus on volunteerism and merchandising. Help support brand awareness and enrollment goals to fullest extent possible within the role of resource development.
Summary of Duties: This job is part of two-person coordination team that raises money, builds and sustains community within our school, and reaches out to the broader community of the Burlington area and Vermont. This position specifically coordinates the "people resources" of volunteerism, in-kind donations, and social events leveraging the most income in support of development goals. In addition, this position will support other Development tasks as time allows, as directed by the Development Director.
Sought after Qualities:
• Enthusiastic, tenacious with details, goal oriented, and a love of "action"
• Direct and respectful communication style and enjoy getting to know people
• Ease with technology; ability to use Word, Excel, Google Docs as successful tools
• Strong commitment to community-building
• Ability to break tasks down, think on your feet and get from A to B no matter what the obstacles
• Schedule flexibility to work during a couple peak weeks that might require 40+
Duties:
• Recruit, organize, and thank volunteers for Development events, and/or support Event Chairs: Holiday Fair, A La Carte Auction, Spring Benefit.
• Coordinate in-kind solicitations and merchandizing for A La Carte party hosts and auction items
• Help evaluate events and actively help to brainstorm new events or improve on our school's events.
• Hold all information regarding school activities and development work in confidence.
To apply, please email or mail your resume to Lisa Espenshade, Director of Development, Lake Champlain Waldorf School, 359 Turtle Lane, Shelburne, VT 05482. No phone calls please. The position will remain open until filled.

About Lake Champlain Waldorf School
Founded in 1984, Lake Champlain Waldorf School is Vermont's oldest and largest Waldorf School. Our Pre-K through 8th Grade campus is located in Shelburne, on 22-acres of forested Nature Conservancy land with many opportunities for outdoor education and exploration at our doorstep. Our Grade School also has a formal pedagogical relationship with a biodynamic farm just a short walk from school.
In 2014, we opened our new High School campus, just five minutes away, featuring a beautifully designed post and beam facility; the High School property is adjacent to the Shelburne Museum. Shelburne is 10 miles south of Burlington, a busy cultural and educational center. We are close to the many recreational opportunities afforded by Lake Champlain and our beautiful Green Mountain State. We are a full member of AWSNA and WECAN and have recently completed an extensive self-study for accreditation.