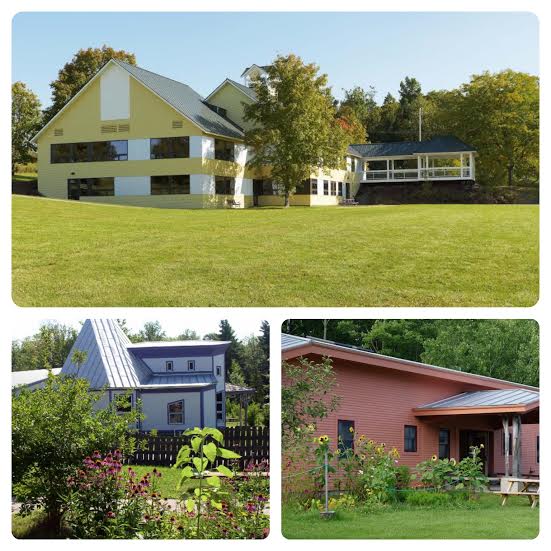 EARLY CHILDHOOD MORNING ASSISTANTS
Openings for 3-day and 5-day assistants to join our Early Childhood morning team for the 2017/18 school year Our assistants work collaboratively with with the lead teacher to support the activities of the class and care for the classroom of three to six-year old children. Our ideal kindergarten assistant candidate has familiarity with and interest in Waldorf education and experience working with young children.
Hours:
3-day assistant Monday – Wednesday, 7:45am-12:15pm
5-day assistant Monday – Friday, 7:45am-12:15pm
Additional Time Commitments:
Attend mentor and monthly Early Childhood full branch meetings.
Annual professional development requirements
Mandatory trainings and relevant faculty inservices.
The positions are non-exempt, $15/hr, August to June
Please contact Addie Hall for a detailed job description and employment application
CATERPILLAR GARDEN THREE-DAY TEACHER
Caterpillar Garden is an extension of our morning program and offers children a warm, caring, play-filled afternoon experience. Caterpillar Garden students from each of the morning classes come together for a social lunch brought from home, followed by rest, then outdoor play time in our lovely woodlands, gardens, and playground. Our ideal candidate has familiarity with and interest in Waldorf education and experience working with young children.
The Caterpillar Garden teacher creates and holds the rhythm of the afternoon, tends to the needs of the children, and is responsible for afternoon dismissal.
Hours:
Monday-Wednesday 11:30am-3:30pm, following the school calendar.
Additional Time Commitments:
Attend mentor and monthly Early Childhood full branch meetings.
Annual professional development requirements
Mandatory trainings and relevant faculty inservices.
The position is non-exempt, $15/hr, August to June
Please contact Addie Hall for a detailed job description and employment application
WOODLANDS DIRECTOR AND LEAD TEACHER
The Lake Champlain Waldorf School Woodlands Extended Day Program serves the families of our school by offering a warm, caring, play-filled after-school experience from 3:00-5:30pm
The Woodlands Director creates and holds the rhythm of the afternoon, plans yearly curriculum, orders supplies, tends to the needs of the children and is responsible for afternoon dismissal. Our ideal candidate has familiarity with and interest in Waldorf education, experience working with young children, strong communication skills, and demonstrated abilities in program management.
Hours:
Monday – Friday 2:30- 6:30pm, following the school calendar.
Additional three hours per week time paid for planning.
Additional Time Commitments:
Attend mentor and monthly Early Childhood full branch meetings.
Annual professional development requirements
Mandatory trainings and relevant faculty inservices.
The position is non-exempt, $22/hr, August to June
Please contact Addie Hall for a detailed job description and employment application
FOOD SERVICE MANAGER
The Lake Champlain Waldorf High School is seeking a food service manager who will be responsible for managing our hot lunch program which serves roughly 50 students four days a week throughout the school year which typically runs from the last week in August until the middle of June. Our well-established food service program follows a Farm to School model – utilizing primarily organic and local food, some of which is grown in our gardens.
Hours/Weeks: School year, 29 hours per week when school is in session. plus Additional hours for meetings and events are possible.
Compensation: $16/Hour
Oversight and Accountability:
Day to day, this position is supported by the High School Front Desk Administrator. Performance reviews will be handled jointly by the Administrative Director.
Evaluation: Evaluations will be conducted in the first, fourth and seventh years of employment in a process overseen by the Administrative Director. Thereafter, review schedules are determined by the Administrative Director in conjunction with the Governance Council.
Qualifications:
The ideal candidate will be committed to creating a varied menu and cooking healthy fresh food that follows a Farm to School model. Successful candidate must:
be able to manage all aspects of our food service program;
have excellent organizational skills, be self-motivated, and flexible;
demonstrate interpersonal ability to work well within a team environment and forge positive relationships with vendors, volunteers, guests, colleagues and students;
Ability to manage kitchen staff comprised of sous chef and volunteer helpers;
have a minimum of 2 years experience planning, cooking, and serving over 40 meals a day;
Computer proficiency
Be a US Citizen or eligible to work in the US
Essential Capacities
planning skills – the monthly menu, workflow, staffing;
documenting – recording the menu, workflow, ordering schedules by vendor, volunteer schedules, etc. sufficiently to allow for continued meal service in the event of your absence;
systems and record keeping skills – tracking of lunch orders and payments
budgeting – able to work within stated budget
inventory management skills – equipment, food, supplies
documenting all earnings and expenses related to the program
shopping for and ordering all food and checking all food orders
Meticulous standards of cleanliness – for kitchen generally, food prep, storage areas, equipment and service ware specifically;
knowledge of Vermont Health Department regulations pertaining to safe food practices and ability to ensure compliance with same;
knowledge of food allergies and willingness to prepare special food to accommodate same;
can do attitude – willingness to help coordinate food and procure ingredients for special school events
Wish List
Knowledge of and interest in kitchen gardening. Willingness to consult with school's kitchen gardeners to inform desired crops for school lunch program.
Baseline Physical Requirements
Cognitive ability to create a step-wise plan and implement same;
Stamina to be on your feet for a full shift;
Use of both hands
Vision normative (with correction);
Ability to lift 50 pounds.
We are looking to fill this position for the start of the 2017-18 school year.
This is a non-exempt position, $16/ hour.
We offer a vibrant learning community for children and families, a consistently strong and capable Board of Trustees, clear governance structure, and active College of Teachers and Staff. Accredited by AWSNA, NEASC and a member of WECAN. Visit our website at www.lakechamplainwaldorfschool.org to learn more about our school.
To initiate your application, please send a letter of introduction, resume, brief biography and contact information for three professional references to Addie Hall, AHall@LakeChamplainWaldorfSchool.org Our employment application will be emailed to you.
Recently filled positions:
Waldorf Early Childhood Lead Teacher
Class Teacher: Sixth Grade
About Lake Champlain Waldorf School
Founded in 1984, Lake Champlain Waldorf School is Vermont's oldest and largest Waldorf School. Our Pre-K through 8th Grade campus is located in Shelburne, on 22-acres of forested Nature Conservancy land with many opportunities for outdoor education and exploration at our doorstep. Our Grade School also has a formal pedagogical relationship with a biodynamic farm just a short walk from school.
In 2014, we opened our new High School campus, just five minutes away, featuring a beautifully designed post and beam facility; the High School property is adjacent to the Shelburne Museum. Shelburne is 10 miles south of Burlington, a busy cultural and educational center. We are close to the many recreational opportunities afforded by Lake Champlain and our beautiful Green Mountain State. We are a full member of AWSNA and WECAN and have recently completed an extensive self-study for accreditation.