November 15, 7:00 – 9:00 pm at Contois Auditorium in Burlington
November 16, 8:00 – 1:00 pm at our Turtle Lane Campus
Didn't get a chance to register? You can pay at the door Friday evening or Saturday morning.
The Lake Champlain Waldorf School welcomes best-selling author, teacher, and parenting consultant Sharifa Oppenheimer for our annual Life of the Child Conference, "Discipline with Heart: Guiding our Children." How do we create a family culture that allows our children to be their best selves? In this conference especially for families with children ages nine and under, Oppenheimer shares practical ideas to improve family life and children's behavior. Learn how to use family rhythms and rituals, children's work and play, and shared artistic activities to bring about harmony—and what to do when we have done everything "right" and our children still misbehave.
Come be inspired and recharged for the work of parenting!
---
Ticketing information
Conference Registration (Friday and Saturday) $60
Student/Senior/Teacher $49
Friday Night only $20
Online registration is closed, but you can pay at the door Friday evening or Saturday morning. Limited scholarships available. Contact Pam Graham (802) 985-2827 ext. 12.
---
Conference Schedule
Friday, November 15 | 7:00–9:00 pm
Presentation by Sharifa Oppenheimer
Contois Auditorium
149 Church Street, Burlington, VT
Saturday, November 16 | 8:00 am–1:00 pm
Lake Champlain Waldorf School
359 Turtle Lane, Shelburne, VT
8:00 am Registration
8:30 am Welcome song and workshop with Sharifa Oppenheimer
10:45 am Snack
11:15 am Workshops
The Parent's Path with Waldorf teacher Anne Shapiro
As our children grow up, we find we need to grow and change as well. What do we need to develop in ourselves to meet our children now? Join us as we consider the great adventure of parenting children as they change, and the challenge of parenting siblings of different ages.
Master Storytelling: Discovering the Golden Thread of Our Home with David Sewell McCann of Sparkle Stories
Every family has a master story – a "golden thread" that weaves through our life together, binding members in shared values, narratives and imagery. In this workshop we will look at our family's master story and see how working with it can change our children's (and our own) behavior for the better.
Parental Leadership: Cultivating A Culture of Discipline with Erik Thompson of Vermont Center for Family Studies
Affection, praise and support are wonderful practices in our parenting, but is there is such a thing as too much of a good thing? Join us for a conversation on helping our children recognize limits.
---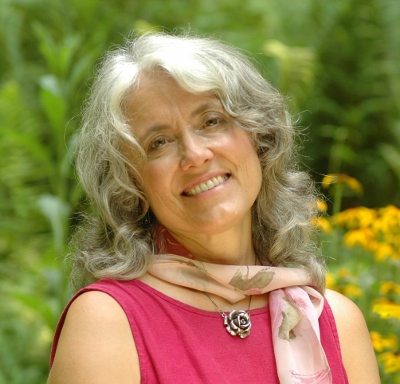 Sharifa Oppenheimer
Sharifa Oppenheimer is a best-selling author, teacher, and parenting consultant who travels around the country working with parents and teachers. Author of the best-selling book Heaven on Earth: A Handbook for Parents of Young Children, she also worked collaboratively to create What is a Waldorf Kindergarten. She was the founding teacher of the Charlottesville Waldorf School, Virginia, where she taught kindergarten for twenty-one years and served as day care director of the early-childhood program. She has helped develop new teachers through mentoring and offering practicum and internship opportunities to the teacher-training students at Sunbridge College in New York. Recently she initiated a home-based kindergarten program, The Rose Garden. Sharifa also travels offering lectures and workshops to school and parent groups, encouraging each one to discover their own healthy, heartfelt Family Culture. Sharifa is the mother of three grown sons, who were educated in the Waldorf tradition. She lives in Virginia.
Thank you to our sponsors for their generous support!
Pill-Maharam Architects, Balance in Childhood and Adolescence, and the Forrest & Frances Lattner Foundation