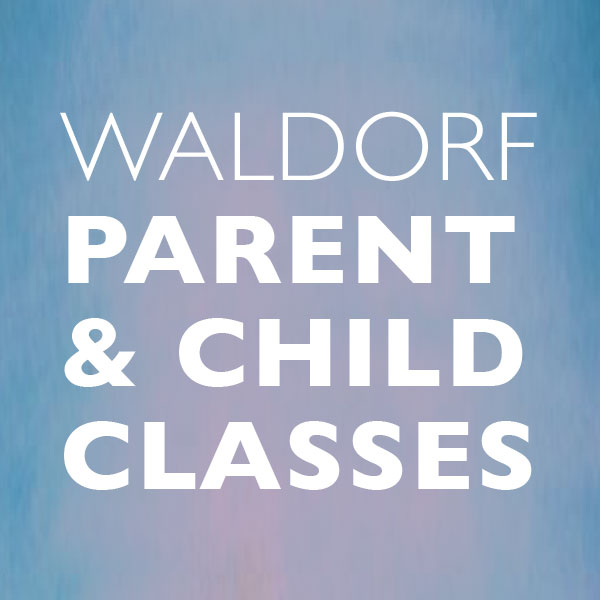 January 22, 2015
We are now enrolling for the spring session of our Parent & Child Classes. Early registration has been extended to February 6. These beloved classes provide a gentle and nurturing place for families to come together and revel in the first 3 1/2 years of childhood. They take place at the beautiful All Soul's Interfaith Gathering in Shelburne.
The classes are led by early childhood specialist Kirsty Gourlay. Kirsty received her training from Lifeways, a Waldorf teaching program that focuses on supporting and nourishing the development of the young child from birth to six years.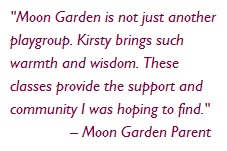 A Typical Class….
Kirsty thoughtfully tailors every class according to the age and development of each group. At the beginning of class, parents and their little ones gather for circle time. We learn songs, finger or lap games, and rhymes.
Each week, Kirsty brings articles and discusses topics including child development, household rhythm, imaginative play, infant massage, and the importance of self care. Afterwards, everyone enjoys a homemade organic snack and time to socialize. The classes are divided into three age groups: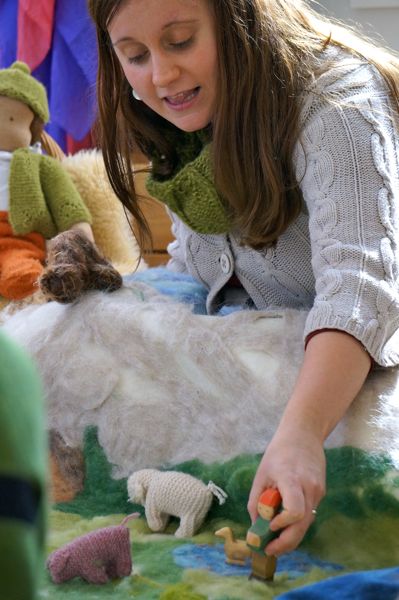 Moon Garden is for newborns – early walkers
Sun Garden is for beginner walkers – 20 months
Star Garden is for 20 months – 3 1/2 years
(The Star Garden program also includes seasonal crafts, free play, and outdoor walks.)
Beginning in early March, our once-a-week classes meet for 10 sessions. Early registration ends February 6. The program takes place at All Soul's Interfaith Gathering, off of Bostwick Road in Shelburne. Click here for further information and registration forms.
Please contact Pam Graham at 985-2827 ext. 12 or pgraham@lakechamplainwaldorfschool.org with any questions.