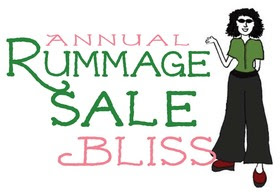 September 20, 2014
It's that time of year! We can all use a little retail bliss. All details will soon be on our website. If you know you would like to help out at the sale, or with the sorting and pricing beforehand, please contact Sharon Richards.
The "can't-wait-to-drop-it-all-off," "can-you-believe-all-the-amazing-stuff," "met-so-many-fun-new-people," "I-came-home-with-more-than-I-had-donated…how-did-that-happen?" event not to be missed!
Saturday, September 20, 9:00 am – 1:00 pm
The Lake Champlain Waldorf School's Annual Rummage sale is THE place to find treasures for your home, children and lifestyle. Items from over 200 families, impeccably organized for your shopping pleasure. It will be bigger than ever this year with lots of furniture, rugs, books, a Boutique Room, fantastic linens and kitchenware…room after room of stuff priced to go! Doors open at 9:00 am sharp. The line often begins to form at 8:30. Contact Lisa Espenshade with questions (802)985-2827 ext. 16 (or email, Lisa Espenshade).