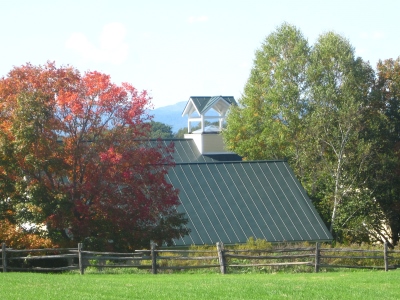 This is our school's 30th anniversary! We began it with major accomplishments achieved on our campus expansion plan.
In 2012 we launched "The Time is Now" capital campaign to 1) create a new, bigger high school campus in Shelburne to meet the demands of our expanding enrollment, and 2) renovate the grade school building to build a large gym/performance space and additional subject classrooms.
With the philanthropic generosity of our community and all the hard work of teachers and volunteers, we met our top priority, rather spectacularly, and opened our new high school at 122 Bostwick Road, Shelburne. It is beautiful! The 14,000 square foot, post and beam building can hold up to 100 students. Adjacent to the Shelburne Museum, the campus has stunning views of the Adirnodacks and surrounding meadows.
With this first priority met, we now turn to grade school building renovation: creating a large gym/performance space and potentially new subject classrooms.. This would add about 3,600 square feet to the grade school, and create a space which would seat over 250 people for performances, and give our students a half-court gym space with high ceilings.
We still need your help to finish the fundraising for these capital projects. If you have questions regarding donations, please contact Lisa Espenshade, Director of Development, at 802.985.2827 ext 16. Thank you!