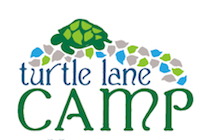 February 1, 2015
Would your child like to play in the woods, make forts and flower chains, and create art inspired by nature? Turtle Lane offers Art and Nature camps provides a relaxed fun-filled summer experience for children ages 3-8.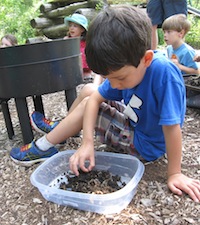 Art and Nature Camp: Ages 3-8
Our days at Art and Nature Camp are filled with singing, outdoor play, traditional games,handcrafts, animal care, art, and nature stories, with plenty of time for children to explore and play on our 22 acres of fields, forest, and gardens. A healthy, homemade snack and herbal iced tea are provided daily.
Sessions for younger children, ages 3-5, are set at a gentle pace just right for them. Activities include forest play, a seasonal circle time, nature walks, story, and rest.
Grade school children ages 6-8 enjoy more complicated nature crafts, woodland lore and active games.
July 6-July 10: Earth
Dig in the dirt, plant in the garden, work with clay, and learn about the magic of seeds, soil and herbs.
July 13-17: Air
With wind and air as inspiration, we will play lots of ball and running games, make toys for the air (whirligigs or toy kites), and learn about the birds in our forest and marsh.
July 20-24: Sun
We will feel the power of the sun, play with light and shadows, make and use a simple solar oven, and learn about the animals in our forest that most enjoy the dawn and darkness.
July 27-31: Water
In this watery week we will make bubbles (including giant ones!), experiment with watery crafts, and learn about the amazing marsh animals around us.
Program Pricing
Includes healthy morning snack and herbal iced tea
• Full-day camp (9:00 a.m.-3:00 p.m.) $285
• Half-day (9:00 a.m.-12:00 noon; Kindergarten Camp option only) $160
• Before and aftercare $6/hour per family
Requirements
• Campers must be between 3 and 8 years old
• Campers bring lunch and afternoon snack each day
• A list of items needed for camp will be provided on registration
Turtle Lane Camp Registration (PDF ~ 649Kb)
Turtle Lane Camp Brochure (PDF)
If you have any questions, please get in touch with Tai Dinnan, Camp Director.